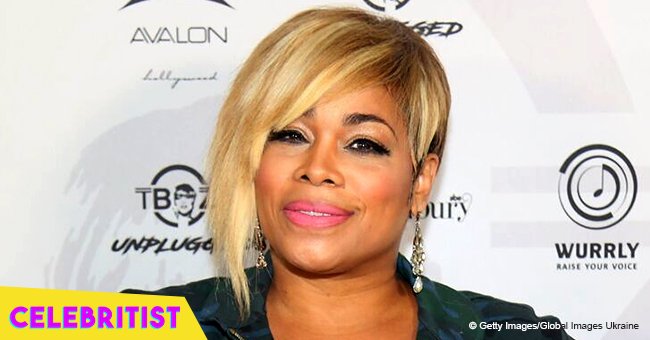 'TLC's T-Boz shares video of adopted son rocking his newly styled curly hair
T-Boz proudly shared a new video of her son rocking his sleek curly hairstyle on her Instagram account. In the video, Chance shows off his freshly groomed hairstyle.
It wasn't until 2017 that T-Boz confirmed she adopted a child, as shared a photo of the baby for the first time, in honor of International Women's Day. The singer posted a throwback photo of her baby boy when he turned one.
"This is my heart. Looking back on this special day my Lil Big Man turned 1 years old! It's NOT his Bday Today lol babies are so pure! At this stage... they always kiss with their mouth open [first]!"
While she confirmed the adoption in March 2017, she clarified that she has had the baby since birth and the news was not new just because she posted a photo.
Since then, she has happily been sharing adorable videos of her son doing all sorts of things, such as dancing and even hugging other children whom he thinks "needs hugs".
"My Son Is Soooooo Loving lol He Was Dancing and Saw A Older Kid That Looked Sad So He Goes and Gives Him THE: YOU NEED A HUG... HUG! The kid was like whatever haaaaa But That's My Sweet Chancey Pants! He Brings LOVE WHEREVER He Goes! #ChanceTheBaby #tboz #tlc #tlcarmy#tbeezy"
While the singer seems to be completely in-love with her son, the 48-year-old mother also has an 18-year-old daughter, Chase, with rapper Mack 10.
"My HEART.. My Toe... My Fingernail... My Arm... My Leg lol This Boy Has Me Wrapped Around Everything! #MyLittleBigMan #ChanceTheBaby #Tboz#TBeezy #TLC #TLCArmy"
Before T-Boz became a hands-on mother to her two children, she was a singer-turned-actress who rose to fame as a member of the '90s girl group "TLC". During her time with the girl-group, she won four Grammy Awards, and has led to a series of appearances in different movies and TV shows.
Please fill in your e-mail so we can share with you our top stories!