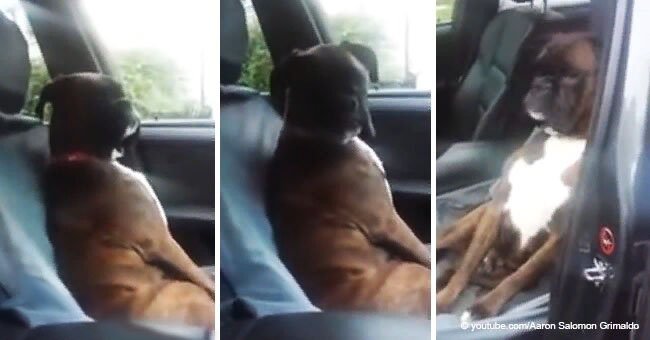 Offended dog refuses to communicate with owner who brought it to the vet with lies
The dog gave his owner 'the silent treatment' when it realized that his owner tricked it into believing they were going for a ride when they were actually going to the veterinary.
The funny footage of a dog that gets angry with its owner because he lied about where they were going has been circulating around social media causing much laughter, as Wapa reported.
Many users have commented on the video that went viral on Youtube, saying that the way the dog acts is one of the most adorable and funny things they have seen on the internet.
The dog that stars in the popular video seems to understand perfectly that indifference is the best way to show disdain. The dog decided to put this into practice when it discovered it was lied to.
Once the owner parked his car outside the veterinary hospital, the dog gave him a serious look and turned his head in the opposite direction in a hilarious way. Try not to laugh when you see it
Outraged, the sweet dog refused to step out of the car, despite the many efforts of its owner to get him to make it come with him.
The dog simply stayed in the car, ignoring the owner and ostensibly turning his eyes to the car's ceiling.
The curious video is a real sensation on Youtube, reaching more than 950.000 reproductions and obtaining more than 7.500 'likes.'
One of the things that makes this dog behavior so appealing to the public is the fact that as much as it wants to show how mad he is at his owner, it can't help but look adorable and funny.
'This reminded me of when my parents took me to the dentist,' wrote a user in the comments section of the video. 'Let me translate what the dog was trying to say: "I will never forgive you for this"', wrote another.
Please fill in your e-mail so we can share with you our top stories!