Muhammad Ali's daughter Laila shares touching photo in his memory
The boxing legend's daughter takes a trip down memory lane as she comemmorates her father's 2nd death anniversary.
It's been two years since the death of the People's Champion Muhammad Ali but his memory still lives on specially in his daughter Laila Ali.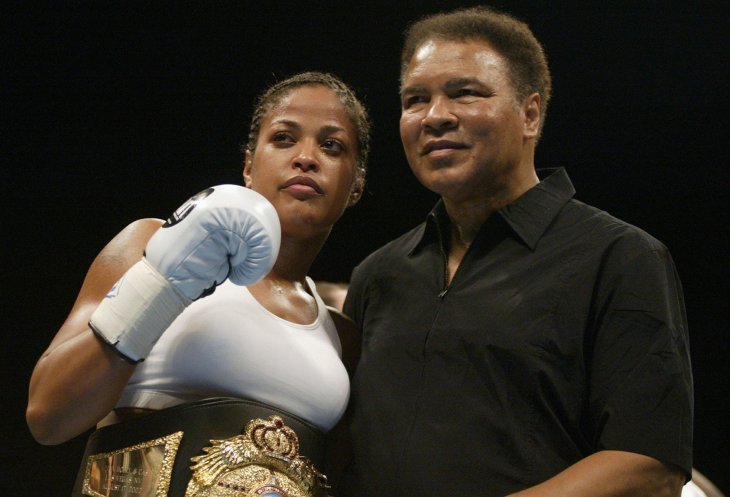 Commemorating his death on June 3, the boxing icon's daughter felt it apt to post a series of old photos of her father as she takes a moment to be reminded of how much she misses him. 
The 40-year-old former professional boxer shared a total of five photos to commemorate her father's death, two of which were taken when she was already an adult.  One was a beautiful black and white photo where she and her father embrace as she holds on to her father's chin. A second photo featured Laila hugging her dad in a party. 
The proud daughter also shared a throwback from her much younger years as she celebrated her birthday and her father stood beside her while she ate in front of her birthday cake. Meanwhile the pic that followed was of her much older dad carrying Laila's daughter Sydney.
The last photo in the series featured the profile of the boxing great in his prime with the words "I am gonna show you how great I am" scribbled across in big bold letters. 
Laila's message in her caption was short but it was both sentimental and optimistic. She wrote, 
"My father passed two years ago today...Although I'm missing him, I know he is happy and free!"
Ali, born Cassius Clay, died due to septic shock at the age of 74. His popularity was so great that his funeral became the "most widely covered Muslim funeral ever held in the U.S." 
Two years since his death, a lot has changed according to Courier Journal, one of which was the shutting down of The Muhammad Ali Childhood Home Museum which once showcased the champ's home he grew up in. His mansion in Prospect is now also being sold in the market for $1.95 million. Meanwhile, Spalding University which houses the athletic facility where Ali used to train has been renamed to Columbia Gym where a replica of the boxer's famous red bicycle is on display.