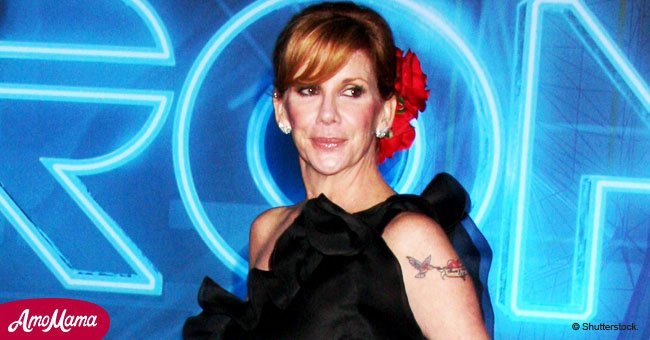 'Little House on the Prairie' star Melissa Gilbert opens up about removing her breast implants
The actress spoke candidly about what inspired her to prefer a natural and graceful way of aging.
Iconic actress Melissa Gilbert disclosed the reasons behind getting her breast implants removed in 2015. According to a report by People, the actress chose to go 'natural' because of the eye-opening encouragement from her husband.
Calling her decision as "one of the smartest things" she has ever done, Gilbert also stopped getting Botox and fillers like Restylane the following year. In her bid to go natural, she even stopped dyeing her hair.
The actress told People, "I don't know how long ago it stopped being red but it's not red anymore! There's lots of grey and white streaks and it's much easier."
She also opened up about how her, Timothy Busfield, inspired her to find the courage and just be herself. His encouragement made her decide to "age gracefully and appropriately and let my body and my face become whatever they are going to become."
Gilbert explained that her time in Dancing With the Stars in 2012 came as the "peak of Botox, fillers, spray tan" and the "epitome" of everything she is against at the moment.
The actress also admitted that she got her implants removed because she was afraid of them failing as she got older.
"What am I going to do when I'm in my 80s and I have to have a hip replacement but I also have my breast implants replaced? Because it's inevitable, they have a lifespan. So I wanted them out," she told People.
Gilbert also shared her husband's surprising reaction to a time she secretly used a Botox thinking he wouldn't be able to tell. But Busfield said to her, "What did you do? I can't read your expressions. I don't know what you're feeling."
Do you remember Melissa Gilbert in 'Little House on the Prairie'? She played the role of Laura, the daughter of Charles Ingalls (played by Michael Landon). But did you know that Landon wasn't a perfect father in real life?
If you want to know what devastating story hides behind the broken childhoods of Michael Landon's kids - watch this video!
Please fill in your e-mail so we can share with you our top stories!