Tamera Mowry gets dragged after praying for daughter to have her brown skin
The talk show host candidly reveals her obsession over wanting her daughter to look like her, earning the ire of fans who blasted her on Twitter. 
Tamera Mowry is a co-host in 'The Real' for a reason. She always keeps it real.  And that's exactly what she offered fans of the show when she candidly revealed she was praying for her daughter to be born with brown skin while she was still pregnant with her.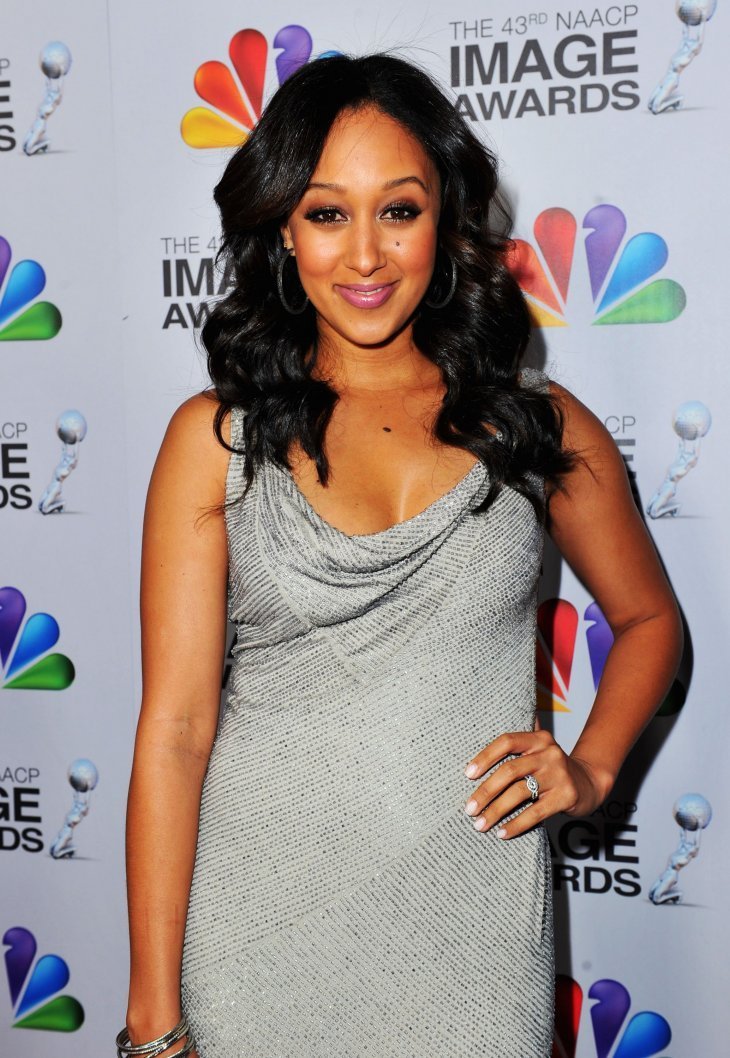 Things got interesting on the set of the famous talk show when the discussion turned towards Tamera's obsession for her now 2 ½-year-old daughter Ariah's skin to be brown like hers.  Tamara shares her second child with her white husband Adam Housely and she made no qualms about disclosing her inner thoughts to her co-hosts about what she hoped her daughter would look like. 
"I wanted Ariah to really look like me. Like, everything, everything. I think she has my skin color and my eye color."
To this, co-host Adrienne Bailon added, 
"You prayed for that! I remember! She was like, 'Lord, let her be brown. Let her have black hair.'"
It also came up in the discussion that while Ariah inherited some of her mother's traits, she also inherited her father's head. Tamera explained, 
"She has a big head. Adam has a big head. But I love Adam's big head"
As honest as she was, many didn't appreciate Tamera's candor and expressed their dismay on social media. Some accused her of being mean and insensitive while others didn't understand how she would be in a biracial relationship and expect her daughter to have brown skin. 
Tamera, talking about how big ur beautiful's daughter head was uncool & insensitive; even more uncouth was talking about flatulence (passing gas) in such a crude manner. I had to change the channel because about 2 eat. U r all running out of worthwhile things @ talk about. Ciao

— Elli - Never Give Up (@EGlobal1) June 4, 2018
The twin of Tia Mowry married her Fox News correspondent husband on May 2011 after six years of dating. They welcomed their first child, Aden John Tanner in November 2012. Ariah Talea was born almost three years later in July 201