Ray Charles' grandson passes away at only 36 while on military mission
The Pentagon has confirmed that Ray Charles' grandson Staff Sgt. Conrad A. Robinson has passed away at Camp Bondsteel, Kosovo, during a non-combat-related incident. 
The 36-year-old San Marcos soldier died at Camp Bondsteel, Kosovo last Thursday, after he was found unresponsive while sitting on a chair prior to his daily workout.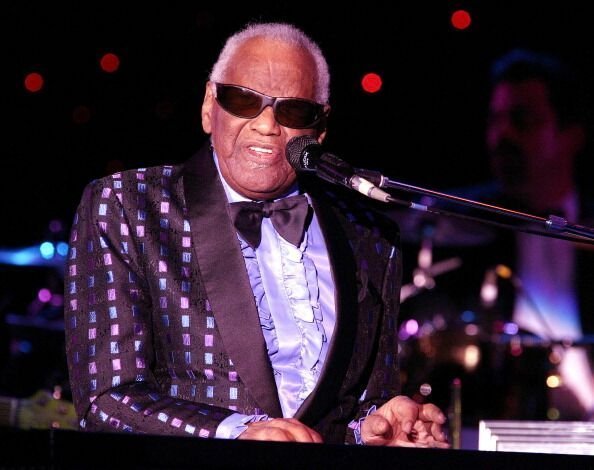 Lt. Col. Kevin Kelly released a statement regarding the sudden death of Robinson, saying:
"We're extremely saddened by the death of Staff Sgt. Conrad Robinson. Staff Sgt. Robinson was known around the battalion for his infectious smile, humor, and kind heart. He was the definition of selfless service and took the time every day to listen and mentor Soldiers. Our thoughts and prayers are with his family and friends during this difficult time."
Lt. Col. Kelly is the commander of the 261st Medical Battalion out of Fort Bragg, N.C., where Robinson was assigned. Robinson was an 18-year-veteran, and was on his last tour of duty, according to his mother Synthia Robinson. 
When speaking to NBC 7, she said she still could not believe the news of her son's passing. 
"I still can't believe it. I just can't believe that he is gone. He's the type of son that you know, calls mom, checks up on mom. Every single Mother's Day Conrad would send me flowers."
This year however, her son decided to give her a charm ring that Synthia made into a necklace. She did not know that it would be the last Mother's Day present he would ever give her. 
"This charm necklace is going to be close to my heart for him because he's not going to be here."
Robinson grew up in San Marcos, attending San Marcos High School and Palomar College before enlisting in the Army. 
During his distinguished 18-year career, he received five Army Commendation Medals, six Army Achievement Medals, two Meritorious Unit Citations, one Korean Defense Service Medal, and one NATO Medal. 
Synthia reminisced how much of a good person her son was.
"He was the best son, husband, father, caring person - would do anything for anybody."
The grieving mother said that her son's death is still under investigation after he was found unresponsive while sitting on a chair last Thursday morning before his regular workout. 
Conrad Robinson left behind a wife and two young daughters aged 5 and 10.