Wendy Williams breaks down in tears over famous designer's alleged suicide
The devastated talk show host shares her insights on the pitfalls of being in the 50's age group that may have driven the famous designer to end her life. 
Wendy Williams is overwhelmed with grief over Kate Spade's recent suicide and she couldn't help but burst into tears as she opened up to her viewers about the realities of the famous bag designer's death.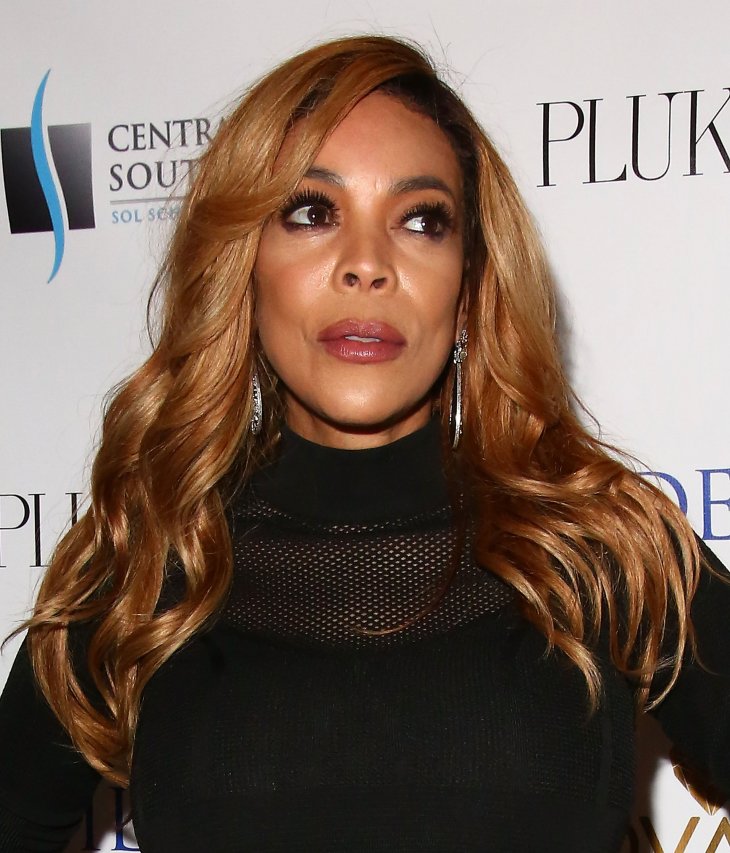 The 53-year-old talk show host who described the recent news as "rough" told her audience she could relate to 55-year-old Spade's predicament being born in the same "weird age group."
"If you're too young, then maybe you can't relate to what a 55-year-old woman goes through. But, I got to say, you know, it's like a weird age group. — Some of us have children going off to college; some of us are grandparents; some of us have loved and lost, maybe to never love again and some of us are very sick and can't walk or even speak our names. It's like an odd age group, man."
She added,
"I sympathize with this struggle. I have friends in this age group and we're all going through a little something… Very sad, very, very sad." 
But the sad host was quick to point out that though she understands what others are going through, she isn't necessarily on the same boat with them.
"Please save your, 'Why you crying? Are you and Kevin OK? Kevin's OK, we're OK!" 
Designer Kate Spade was found in her Park Avenue apartment yesterday after committing suicide. RIP Kate 💜 If you or someone you know is considering suicide, contact the U.S. National Suicide Prevention Lifeline at 800-273-TALK (8255) https://t.co/H8AtadZL6Q pic.twitter.com/W5TWKsRFaO

— Wendy Williams (@WendyWilliams) June 6, 2018
News of Spade's death shocked the world especially after it was discovered she hanged herself from a doorknob with a red scarf inside her Manhattan home. She reportedly left a suicide note for her 13-year-old daughter Frances Beatrix briefly explaining her decision. The note read, 
 "Bea – I have always loved you. This is not your fault. Ask Daddy!"
Spade is survived by her husband of 24 years, Andy Spade who was reportedly in their apartment at the time of his wife's death. The NYPD who rushed to the scene after responding to a 911 call released a statement later that day confirming Spade's suicide. 
"I can confirm it was an apparent suicide. On Tuesday June 5 at approximately 10:20 AM a police officer responded to a 911 call about an unconscious person. Upon arrival the officer discovered a 55-year-old woman named Katherine Brosnahan unconscious inside [her] Park Avenue apartment. EMS resounded and pronounced her dead on the scene. The investigation into the cause of death is ongoing."
In a statement to the New York Daily News, Spade's family expressed their grief as well as their love for her while asking for their privacy. 
"We loved Kate dearly and will miss her terribly. We would ask that our privacy be respected as we grieve during this very difficult time."
Friends and celebrities poured their hearts out on social media as they paid tribute to the extraordinary woman who founded the successful fashion line Kate Spade in 1993 together with her husband. The couple has since sold their ownership stake in 2006 . A decade later, the late Spade explained to People why she decided to give up her brand. 
"I needed a break and I really wanted to raise my daughter [Frances. People asked me, 'Don't you miss it?' I really didn't. I mean, I loved what I was doing, but I didn't miss it as much as I thought I might."
In 2016, the Spades launched a new line of accessories they called Frances Valentine.