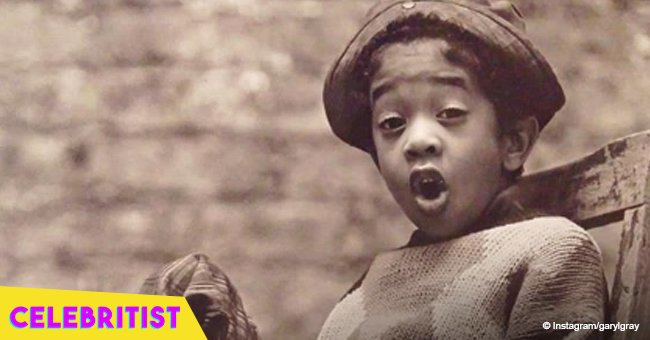 Remember Sondra's kid from 'Cosby Show'? He is now 32 & shows off his tattoos in shirtless pic
Gary LeRoi Gray is no longer the little adorable kid that we saw on the '80s sitcom "The Cosby Show." He's now a grown handsome man that is not shy to share photos of his body on social media and he's also starting his own production company.
It's been 26 years since "The Cosby Show" went off-air, and is natural that some of our favorite characters remain in our mind with the age and appearance they had back then. So, when we found Gary LeRoi's social media accounts and saw how different he looks these days, we were blown away.
Sondra Huxtable Tibideaux and Elvin Tibideaux's little boy is now 32-years-old, and he has old and new fans drooling over his handsome face and toned body. Gary is still an active part of the entertainment industry, but he has resorted to being behind the cameras these days.
After the show that put him on the map ended, he took some small roles while growing up on other TV series and films like "Living Single," "Family Matters," "The Weird Al Show," " The Tiger Woods Story," "Even Stevens," and "Bring It On: All or Nothing."
He also started to work as a voice actor from a young age, and he has lent his voice to several characters in animated series like "Rocket Power," "Clifford the Big Red Dog," and Disney's "The Fairly OddParents."
Gray, a UCLA graduate, has also developed a passion for producing, writing and directing, and he already his own production company, Gray Skies Entertainment, even though he's still in the process of getting an official license for the business
He recently created a GoFundMe page asking for financial help in order to make his company "official" so he can start producing a pilot for a web series that he wrote. And according to his page, the series could be the hit he needs to make it big on the industry, as he mentioned that he already has the attention from some key executives.
Gary seems to be doing amazing, and we're glad to know that unlike many other child stars, he went down the right path and is leading an exemplary life these days as he keeps on working to achieve his goals and dreams.
Please fill in your e-mail so we can share with you our top stories!