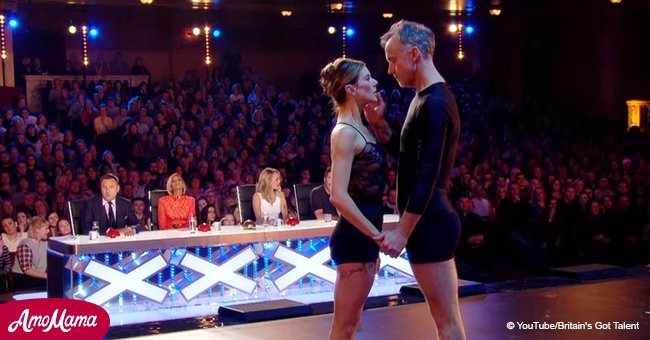 Couple wows audience with their ballet moves during passionate performance
A real-life couple put a remarkable talent on display on the biggest reality talent show with their ballet.
Peter and Shanon Parker presented a stunning ballet performance during the audition round of reality talent show, Britain's Got Talent.
In a video uploaded to YouTube, the real-life couple put a passionate dance number on the stage while earning collective admiration from the judges as well as the public.
The two dancers revealed before the show that they had both retired and now wanted to show their skill on the big stage. They hoped that everyone would love and enjoy their dance.
They also revealed that they were married with two kids, a 19-year-old daughter and a 10-year-old son, who was also among the audience.
As soon as the music began, the pair took their positions and began to move in a smooth rhythm. Their form and posture were perfect with the beat of the music.
On the audience, was their 10-year-old son who was enjoying every moment and, from the looks on his face, was getting quite emotional as well.
Soon the judges along with the audience realized that this was a genuinely talented couple and serious contenders for the big prize of the reality show.
The audience began cheering and applauding each graceful movement and lift presented by the couple on stage.
Another striking thing about the couple was their unbeatable chemistry together. They moved in perfect synchronization and complemented each others' moves well.
After presenting stunning performance, they closed their dance with a smooth move that got them into each others' arms.
They continued embracing each other for a while as the audience rose on their seats in huge admiration.
Please fill in your e-mail so we can share with you our top stories!