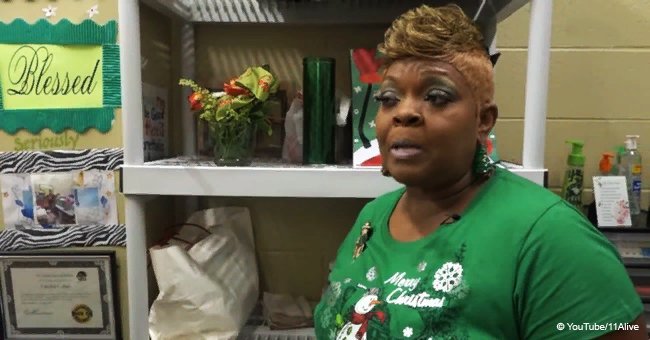 School janitor stocks a special closet to help homeless students
This school custodian does so much more for the students than just cleaning the hallways for them.
Carolyn Collins is tasked with keeping Tucker High School neat and tidy, but she also stocks a "care closet" for the underprivileged students.
For the past three years while working at the school, Collins has been collecting and distributing clothes, school supplies, and even sometimes food for the homeless students at Tucker High.
"These are our babies," Collins said. "They just want to learn. I just want to take care of them. Some of them sleeping in cars, some in hotels."
She started the care closet when she was called to the school early one morning when hungry students were dropped off there with nowhere to go
But Collins' main motivation for her generosity stems from the loss of her son when he was killed during a home invasion.
She explained that by showing them kindness and trying to help them, she hopes that none of the students will turn to crime and violence to survive.
More often than not, Collins stocks the closet with money from her own pocket. She feels that she is helping between 20 and 30 students a year, but knows that there are more out there who need help.
"There's probably more of them, but a lot of kids don't say anything," Collins said. "I tell the teachers a lot, 'If you see a child with their head down, the same clothes on day after day, let me know.'"
Collins stocks her closet with clothing and other necessities, but also makes sure to leave messages of hope and inspiration for the students.
Please fill in your e-mail so we can share with you our top stories!