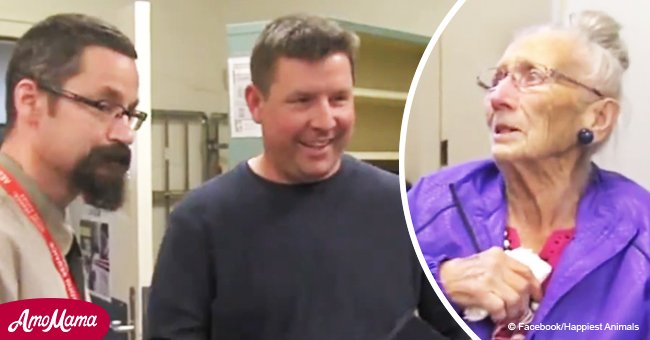 Mailman hailed a hero after rescuing elderly woman

Josh Hefta was praised for saving the life of Alice Paschke, a 94-year-old woman who had fallen inside her home.
In May 2017, Josh earned the Postmaster General Award at the Minto post office because of his noble act. It's the highest award a mailman can receive, as reported by WDAZ 8.
Josh's name was also added to the Heroes Wall at the Postal Service headquarters in Washington D.C.
"I'm quite honored actually; I've never had anything like this happen to me. Pretty big honor," he told WDAZ 8.
Josh received those accolades for rescuing Alice in January 2017. The elderly woman was trapped in her home for 20 hours after falling.
Alice was too weak to get up until she was rescued by Josh.
Josh told the news outlet that he always checks on Alice as he completes his route because he knows she lives alone.
One day, Josh noticed something was wrong when he got to her home.
He got worried when he knocked on Alice's front door but no one came.
The 94-year-old woman would usually greet him outside for a little chat. She would also offer him something to eat or drink.
"I knocked really loud again," Josh recounted. "I thought I could hear a faint somebody in the house."
Knowing he had to act immediately, Josh kicked the door open. He then found Alice on the floor when he walked in.
Alice knew her only hope at the time would be when her mailman would come knocking on her door.
"I said come in, I need help, who was it, that guy, he saved my life and that's a true story," Alice told WDAZ 8. "For the rest of my life, for as long as my memory works, I'm going to remember."
Alice's house was torn down and she has since moved to a nursing home.
Though she's no longer on Josh's postal route, this hasn't hindered the two from seeing each other.
Read more on our Twitter account @amomama_usa.
Please fill in your e-mail so we can share with you our top stories!