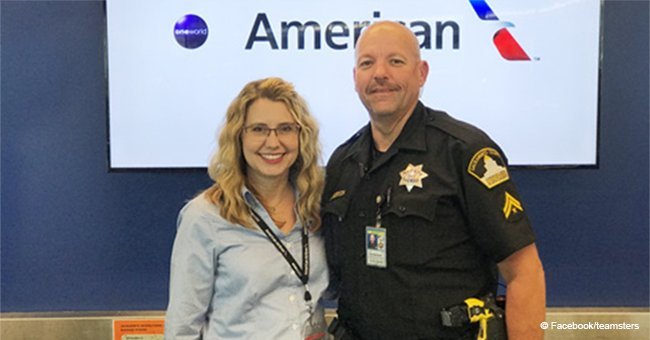 Airline agent saved two teens from a potential sex trafficking scam
An American Airlines agent said she was immediately suspicious when two young girls approached her ticket counter at Sacramento International Airport in August 2017.
According to an Action News Now report, there was no parent with the young girls, they had no identification, and each had a one-way first class ticket.
Denise Miracle said red flags went off when the girls, ages 17 and 15, approached her ticket counter armed with two First Class tickets. The girls were intent on getting on their flights with a small set of bags.
Miracle discovered the girls' flights were either one-way or multi-stop tickets paid for with a fraudulent credit card.
"It was a first-class ticket. It was very expensive," she said. "I told a supervisor: 'I'm going to call the sheriff. It just doesn't feel right to me.' It just did not feel right," said Miracle
The ticket agent called Sacramento County Sheriff's deputies, who soon learned the girls had been furnished the plane tickets by a man they met on their social media.
Apparently, a man they called "Drey" connected with them on Instagram, promising them $2,000 for modeling and performing in music videos.
Authorities quickly investigated "Drey" on Instagram, but it was too late. "We attempted to look him up on Instagram," said Sanderson. "Just a few minutes after our contact with him, he erased all of his profiles on social media.
The girls were reunited with their parents, who were told by investigators their daughters nearly became victims of human trafficking. "I'm proud of Denice and how she put her training into action to save these children," said SMF General Manager Aleka Turner.
"She is a testament to the critical role our frontline team members play each and every day in the operation and the lives of each person they come in contact with. She's a true professional with a huge heart," expressed her supervisors.
Deputies say Denise Miracle's name certainly suits her. "She probably really was their miracle that day whether they want to believe it or not," said officials. Read more on our Twitter account @amomama_usa.
Please fill in your e-mail so we can share with you our top stories!