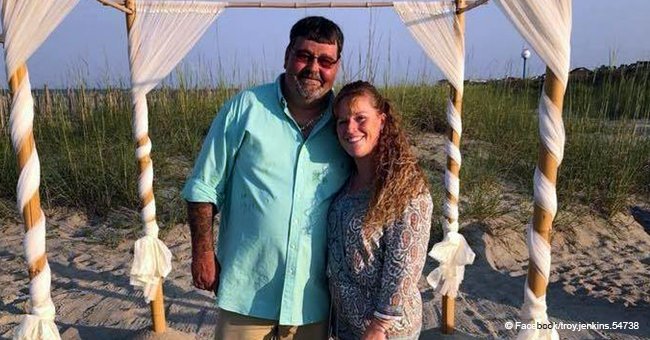 Tennessee couple killed in car crash after leaving funeral service
A Tennessean couple perished in a motor vehicle accident after they were returning from a friend's funeral. Their deaths have shocked the Pegram community.
As reported by The Tennessean, 49-year-old Troy Jenkins and his wife, Cameo Sanders-Jenkins, 38, were fatally injured at 6 pm on Saturday evening when they crashed into a rock wall.
They were driving along Cato Road in Pegram, and officials investigating the incident confirmed that Troy accelerated on Cato Road.
There were signs of braking, but Troy didn't have enough time to slow down to avoid the collision. He was driving a 1968 Camaro which was only equipped with lap belts
Troy, a motor enthusiast, had been renovating the classic hot-rod vehicle, but the Camaro wasn't equipped with airbags.
According to News Channel 5, both Troy and Cameo were rushed to the Vanderbilt Unversity Medical Centre where they succumbed to their injuries.
Troy was a maintenance worker employed at a local property management company, and Cameo had found her passion in the real estate industry.
She had been working for Jeanette Realtors since 2012, and her colleagues described Cameo as caring and willing to go the extra mile without being a pushover.
The news devasted their family and friends. Crissy Jenkens, their niece, shared the news report on Facebook. In the caption, she wrote: 'I just can't believe this [...]'
'[RIP] uncle Troy and aunt Cameo. Hug your family tight and let them know their [sic] loved! I love all y'all no matter if we don't talk every day.'
Crissy Jenkens, Facebook, June 10, 2018.
A family friend, Kayla Anderson, said she was speechless. The Jenkins' treated her sons as their own family and she added that they would be missed.
Cathey Mccutcheon also took to Facebook and said both Troy and Cameo helped her when her son passed away on May 6th and said that she'll always be grateful for their 'big hearts.'
For more details, please follow our Twitter account, AmoMama USA.
Please fill in your e-mail so we can share with you our top stories!