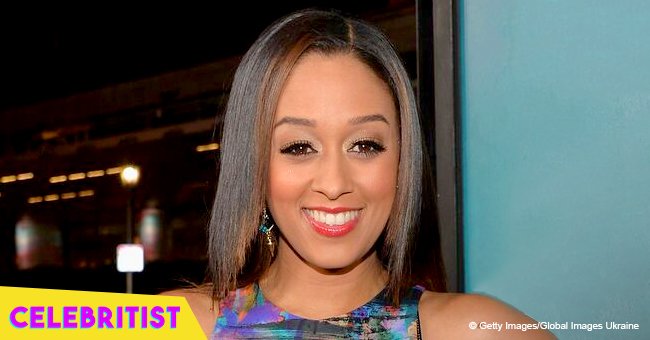 Venus Williams steals the show in white top, mini-skirt, and denim jacket in recent photo
We are used to seeing Venus Williams in her short tennis costumes playing some ball, but she does have a life, you know. Although she and her boyfriend hardly ever in the spotlight, they strolled lovingly together a few days ago and weren't afraid to show a little PDA.
37-year-old tennis star and her boyfriend, millionaire Nicholas Hammond, 25, were spotted in New York City on Easter Sunday, holding hands and sharing a smooch as they did some post-workout shopping. They are hardly ever out together but this time they just they all caution to the wind.
Venus' younger boyfriend is an heir to publishing magnate Walter Annenberg's fortune through his mother, Dana Hammond. While they did their shopping, he braved the chilly New York weather in his fitting teal V-neck t-shirt. On her part, Williams paired a pair of tights with a bomber jacket. They walked briskly and talked animatedly through their shopping spree, but made time to stop and smooch once in a while. All the while, the pair had their hands locked together.
The pair has been spotted a few more times together and they were even rumored to have attended Serena Williams' wedding together. Nicholas was at the Australian Open in January to cheer his woman too. The tennis sisters participated in a doubles match as they mostly do but they didn't play against each other this time.
Speaking of Serena, ET caught up with her last month at the 14th Annual Desert Smash Celebrity Tennis Event in La Quinta, California, where she dished on returning to the sport and whether or not she's planning on having more kids.
"Working motherhood is real. It's so real. But I have my priorities and Olympia is that. And Alexis [co-founder of Reddit] works all the time as well... But I'm never a day without Olympia. She's my priority and everyday I need to be home with her. I don't want to miss any moments with her."
Refreshing to see Venus' social side.
Please fill in your e-mail so we can share with you our top stories!