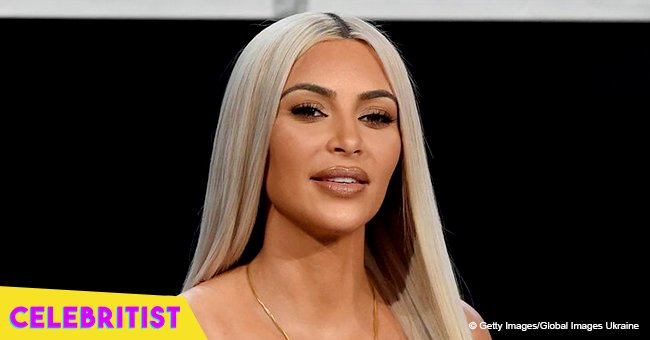 Kim Kardashian is all smiles while being lifted into the air in photo from Kanye West's party
Kim posted a photo of two of her friends lifting her up in the air during Kanye West's listening party for the new record, Ye. She seems happy and carefree.
Kanye West's latest record, Ye, is out and is expected to do quite well like most of his previous releases have. Kim accompanied her husband and best friends to the event to offer support to the artist. While there, she decided to have a little fun with her friends and posted a photo of her going airborne. "Guess what baby...I feel freeeeeeeeee," the mother of three captioned.
The reality star opened up about the last few months when her husband was in the spotlight for all the things he had said. In the song, Wouldn't Leave, Kanye raps; "My wife callin', screamin', say, 'We 'bout to lose it all!' / Had to calm her down 'cause she couldn't breathe / Told her she could leave me now, but she wouldn't leave."
Kim admitted to having a hard time dealing with Kanye's rants, but she stood by him because she believed in his genius. About Wouldn't Leave, Kanye didn't play it for Kim until the last minute.
"Did I cry about it? Did I fight about it? Yeah. That's not stuff we put on social media -- I'm not going to start tweeting what my thoughts are, but we have those moments and that was the one song that he didn't really play for me until the last minute, so I heard that last-minute and it meant a lot to me. I really like that song. But yeah, we have different views sometimes, but that's my husband, you know?"
Kim, having seen her husband put in the work on his latest album, is happy to see the reaction of the masses. "I'm so happy that it's been well-received because I've seen him go through a lot and he's just the most genuine person. He might say things that might get misinterpreted and people don't see the context behind it, but I always know his heart, so I'm glad that it was really well-received."
Wouldn't Leave is quite revealing but beautifully put together.
Please fill in your e-mail so we can share with you our top stories!