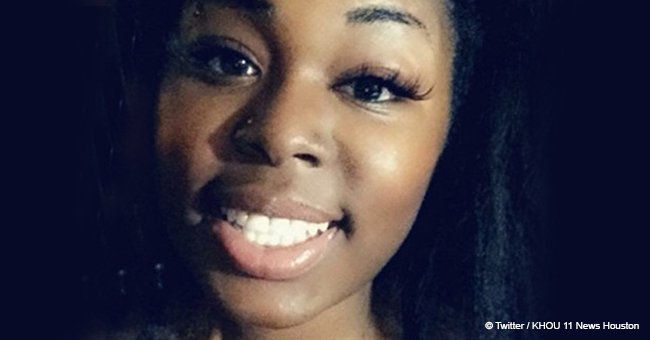 Mother of 3 killed in front of her children while taking them to summer day care program
A Missouri woman was shot dead by a teenage suspect in a failed carjacking
A St Louis woman, Porsha Owens, 28, was driving her 3 children to daycare on the morning of the 11th of June 2018, when an 18-year-old assailant held her up at gunpoint.
The suspect covered his face to conceal his identity, and demanded that Owens hand over her 'keys, money, and purse'. Though Owens complied, the assailant fired his gun, fatally wounding her
The perpetrator apparently tried to steal the vehicle but fled the scene when the car wouldn't start. The St. Louis County Police Department took a suspect into custody, and he has been identified as Mark Haywood.
Haywood, 18, was apprehended by the St Louis police with Owens' belongings in his possession. Sgt. Shawn McGuire revealed in an announcement posted on Youtube that further details would be released when the prosecutor files charges against Haywood.
"She didn't have any chance. It apparently happened so quickly."
Keon King, People.com, 11th of June 2018
Owens, a safety officer at the Riverview Gardens School District was shot in front of her 3 children, ranging from 3 to 8 years old. Her oldest son comforted his fatally wounded mother until the first responders arrived.
The young boy later told his uncle, Keon King, that Owen had looked up at him and said: "I'm sorry. I think I'm about to die."
St. Louis County Prosecuting Attorney Robert McCulloch said that Haywood fired twice and hit Owens once, and left her to bleed to death on the street in front of her home. Her oldest son helped his siblings to hide under the car while he tried to get help for his mother.
Owens' superiors and colleagues have described her as "a treasured member of the RGSD family, who worked diligently to build positive relationships with scholars and staff."
The Owens family has started a GoFundMe page and has raised over $155,000 to help her three children.
Please fill in your e-mail so we can share with you our top stories!