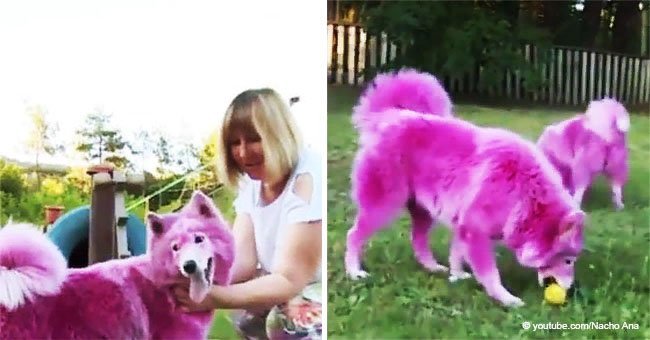 Two dogs were dyed pink for money and later left for dead in a forest
These lovely dogs were dyed pink to entertain tourists and then left alone in the forest with food or shelter.
The police of Gelendzhik, Russia are working on the search for some sick and unscrupulous people who committed an act of animal cruelty against two innocent Samoyed puppies, as reported by Sputnik News.
There is great indignation on the part of animal advocates and it is expected that those responsible will soon assume the consequences of their actions. The original coat of these friendly dogs is white.
The dogs were found deep in the forest, they were left with no food or water some 60 kilometers away from Gelendzhik. They were soon taken to a dog shelter in Moscow to find a permanent new home.
This case has been compared to a similar one that occurred last year when a cat was also dyed pink and then died due to the strong chemicals in the dye.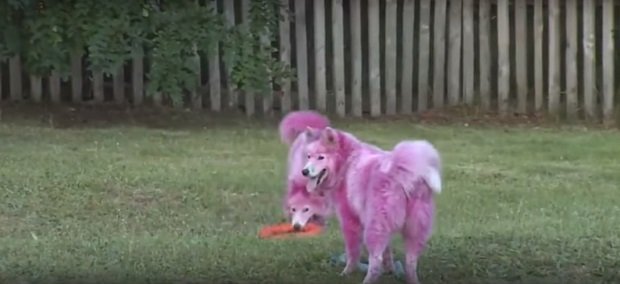 Source: Youtube/Nacho Ana
"The dogs were very tender, obedient and kind. How happy they were to see each other again!" Kseniya, one of the volunteers who brought the animals from Gelendzhik to Moscow, wrote in her Instagram account.
"But they are very timid and broken-spirited: I just raised my hand next to them, and they clung to the ground instantly. They didn't want to get in the car, and all the way to Moscow they sat close to each other, side by side," the woman added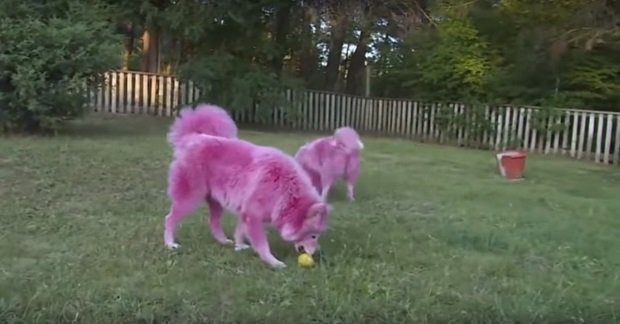 Source: Youtube/Nacho Ana
Facebook users have shown total displeasure and outrage at the situation. "It seems that someone is still a child and needs to color in everything around him," said one of the users.
The poor animals were mistreated by their previous owners, judging by the condition they were discovered in. Because of the strong chemicals, the dogs had several injuries, problems with their skin and fur, inflammation and eczema.
After being examined by vets, one dog had shrapnel removed from the side of his body and another dog was shot in his ear. Activists are also concerned about the dye that was used to color the dogs' snow-white fur, which could affect the animals' health.
We hope that soon the police can find those responsible for this condemnable act and that the dogs can find a loving home for the rest of their lives.
Please fill in your e-mail so we can share with you our top stories!