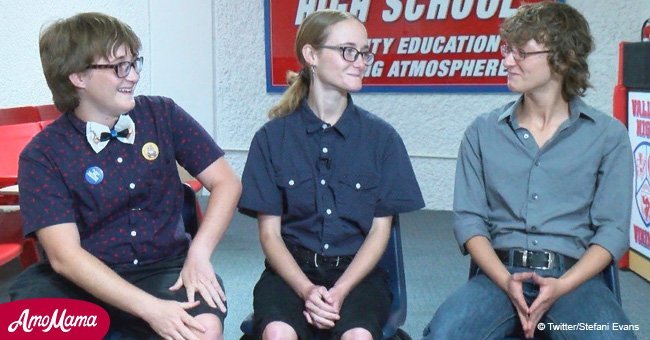 A story of survival: How orphaned triplets overcame homelessness to graduate high school
Despite odds heavily stacked against them, the homeless triplets never lost hope and are now an inspiration for many.
During an episode of FOX5's Surprise Squad, homeless triplets inspired everyone with their remarkable success story.
According to the episode uploaded to YouTube, the three teens had been through the toughest of situations in life. They lost their parents and struggled to support themselves from one meal to the next.
Despite all odds, the teens surprised everyone by graduating from Valley High School and proving that nothing ever is truly impossible and people should never give up hope. This is the lesson that the Yeckes triplets want to give to the world.
According to Sierra Yeckes, they were only three months old when their mother died. Following this tragedy, their father was also sent to prison. The triplets then lived with their grandmother for a while.
They didn't join school until they were eight years of age because their grandmother did not believe in schooling.
"While (our dad) was doing his thing we were left to kind of take care of ourselves, and so we did. You know we did our own cooking and cleaning from, well, since we lived with him," Sierra Yeckes further told in the video.
The three of them later went on to live with their other grandparents, but there they did not even get proper food, clothing or even toiletries.
They soon started working at Albertson's and did a lot of walking from home to school, and then from school to work and back.
Throughout their hardships, the triplets supported each other and inspired each other to keep a positive attitude.
"You learn what to avoid, and to follow the streetlights kind of thing, and to look over your shoulder," Haley Yeckes said in the video.
The triplets now have scholarships to UNLV where they attend classes for their higher studies. From their life, all three of them have one important message to share, "You can do it!" Haley asserted.
Please fill in your e-mail so we can share with you our top stories!