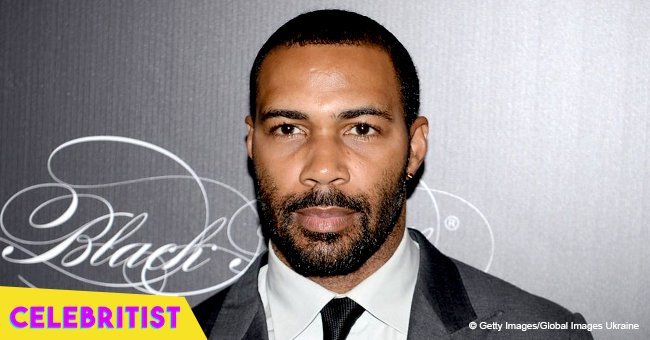 Omari Harwick's wife flaunts legs in mini demin shorts in recent picture together
The couple have been married since 2012, and seem to be perfectly happy together with their two children. But some people aren't quite as happy for them.
Omari Hardwick and Jennifer Pfautch are enjoying their wedded bliss, as can be seen on their social media accounts. 6 years after their wedding day, they still look just as much in love with one another.
Pfautch recently shared a photo of herself and her husband to Instagram, with her husband holding onto her as she is perched on his knee.
The publicist was wearing a pair of denim shorts a black tank top covered by a white and red floral robe, and a pair of strappy high heels, showing off her trim figure and toned legs.
Her husband is wearing a pair of white ripped jeans, a white shirt, and the broadest grin imaginable.
"Betcha wanna know what he said to get this look on my face, don't ya?" she captioned the shot, drawing attention to the amused look on her face.
While the couple are happy in their married life, a reaction to something Hardwick did on screen rubbed him the wrong way for a very personal reason.
Hardwick stars as the drug kingpin trying to reinvent his life in Power. The bad guy-turned attempted good guy sees his character, James "Ghost" St. Patrick, committing adultery and the occasional murder while trying to get out of drugs.
While most people root for Hardwick's character to get clean and get out of the business, there are still those who see his actions in black and white.
One such incident that caused a backlash was when James cheated on his African-American wife with a white woman. Hardwick was angry that people were more outraged by the race of the woman than the cheating itself.
Speaking about the incident at a later stage, he explained that it is not his responsibility to make every black woman feel beautiful, and that the fact that he fell in love should not affect fans' view of him.
Please fill in your e-mail so we can share with you our top stories!