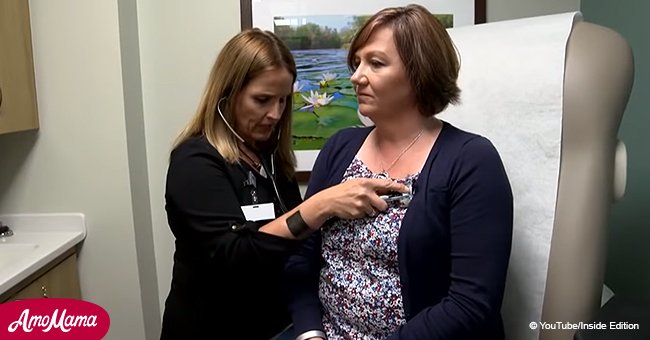 Woman's baffling decade-long illness finally diagnosed as carbon monoxide poisoning
41-year-old Kathi Wilson was suffering from a mysterious illness for 10 years until a couple of contractors discover the cause.
Inside Edition reported that on June 8, 2018, that years of medical tests could not figure out what made her sick.
The last decade has been a time of uncertainty for Kathi Wilson as her physical condition deteriorated.
Several hours were spent in doctors' offices hoping for an answer to illness. However, things went so bad that she could barely walk.
She tried multiple medications and specialists ran all sorts of tests, but, could not diagnose her illness.
Wilson also had additional flu-like symptoms which became too much to endure. Her daughter Ashlie said the family was puzzled with her mother's condition.
Then suddenly one day, the cause of her mysterious illness was discovered. She did not have to thank any bright doctor or a revolutionary medical test, but two men in a dusty pickup truck.
Tired of being constantly on the bed, Wilson decided to get her bathroom remodeled and turn it into a sanctuary. The demolition began and a team of contractors came out to tally up the required upgrades.
They were tasked with completely redoing the look of the shower, adding modern tile, revamping the vanity and replacing the water heater.
It is when they came to remove the old heater and install the new one, they discovered something startling.
Those who had installed the heater a decade ago had made a terrible mistake. Without her knowing, Wilson had been inhaling the dangerous and poisonous gas carbon monoxide, also known as the "silent killer" throughout the years.
Once the contractors realized the extent of the problem, they broke the news to her. All the symptoms made sense to the doctors.
The connection was fixed and Wilson recovered, gaining her ability to walk, although her voice is still weak from her decade-long illness.
Please fill in your e-mail so we can share with you our top stories!