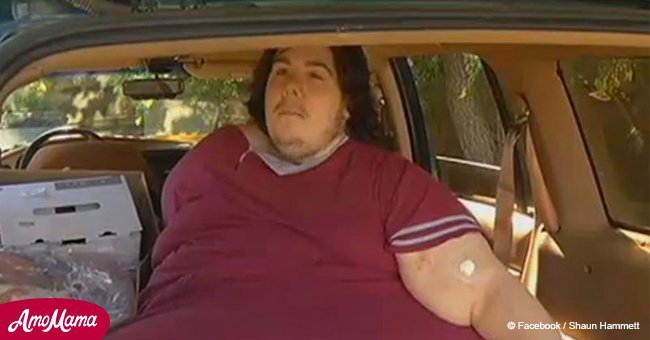 Man weighing almost 800 pounds kicked out of hospital after ordering pizza
36-year-old Steven Assanti from Rhode Island was kicked out of a hospital where he was being treated for his morbid obesity.
According to a video report uploaded to YouTube, Assanti checked himself into the hospital in 2015 after weighing over 778 pounds.
He realized that eating was an addiction so he wanted to learn better eating habits to shed some of his excess weight. He set a goal for himself of losing about 550 pounds.
Assanti wanted to undergo a gastric bypass surgery to begin his weight-loss journey but the risky procedure required him to go on a strict dietary program as well as to lose some initial weights.
"It's an addiction, and I realize that. And it's a disease," Assanti told in the YouTube video.
After three months of stay in the hospital, Assanti began to make significant improvement and even lost about twenty pounds, which was the 2.5 percent of his total body weight.
However, Assanti then could not reign his cravings and decided to go behind the doctor's back and order a pizza for himself as a cheat meal.
Despite knowing that he would be violating the doctor's strict dietary plan, he placed an order from a local pizza shop to be delivered to him in his hospital bed.
When the hospital authority found out about Assanti's order, they decided to throw him out of the hospital and cancel his treatment. They claimed that he was not committed to his weight loss goal.
Assanti, however, defended himself by putting the entire blame on the hospital authority for allowing the pizza delivery man into the building.
After the hospital refused to take him in, he started to live in the back of his father's truck. His father also told in the video that he feared Assanti would go right back into his old eating habits and might certainly lose his life.
So, the father and son told that they would continue to drive unless they would find a place that can help Assanti.
Follow us on Twitter to learn more!
Please fill in your e-mail so we can share with you our top stories!