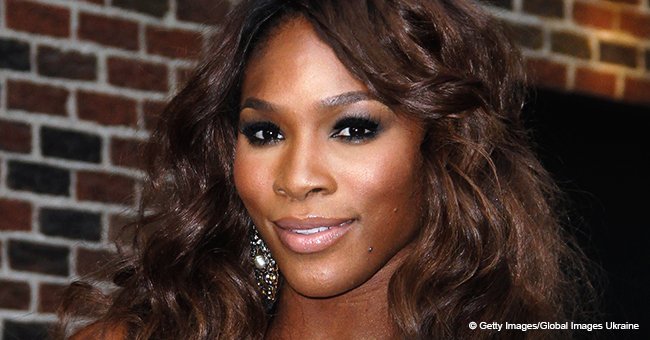 Serena Williams' daughter steals hearts in pink tutu riding a horse-drawn carriage in new photo
Alexis Olympia Ohanian, the only daughter that Alexis Ohanian and Serena Williams have had so far, was shown wearing a pretty tutu while riding her own carriage.
The photo was shared by the proud father on his Instagram account. It portrayed Olympia looking at the camera while holding the reigns of the plastic horse that 'drags' the carriage.
While the toy was an interesting aspect of the photo, the highlight was Olympia and the pink tutu that made her look just like a princess. Alexis knew it, and he wrote in the caption that his little princes could get herself to the ball.
He jokingly added that the carriage could go from 0 to 60 in 2.8 seconds due to its '600 horses under the hood.' Alexis finally added that Olympia had just started to upgrade it.
As soon as he uploaded the photo, his fans and followers took to the comment section to share their thoughts. One of them was Instagram user Jellie Jose, who pointed out that Olympia got strong arms and urged others to look at her biceps.
Another Instagram user, Sharyn Greene, confessed that Olympia looked like a princess and added that she had her own chariot already. Agbemuko Susan Ponle chimed in saying that she wasn't surprised as a Queen (Serena) produces Princesses.
People also remarked how strong Olympia's arms looked. One of them was user @hbic3140, who wondered if any other person apart from them noticed the baby's toned arms
Alexis' post was shared a couple of days after Serena took to Instagram to upload a photo of Olympia wearing a 'natural' lipstick. In the image, the 9-month-old baby appeared sitting on a couch with a messy reddish color on her mouth and cheeks.
Even though some people thought it was lipstick, Serena pointed out that Olympia had eaten berries and beets, and that the red color was the result of a messy feeding hour.
Olympia was born on September 1, 2017. She became Serena and Alexis' first daughter.
Please fill in your e-mail so we can share with you our top stories!