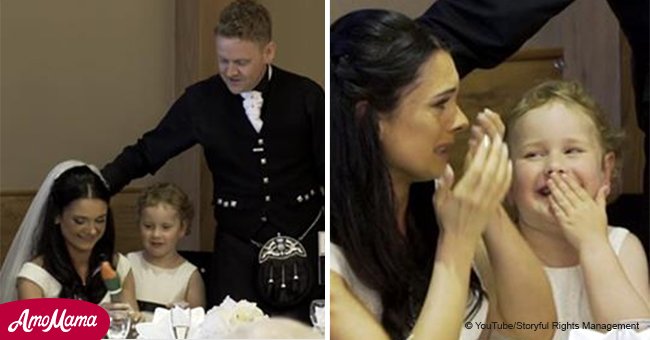 Bride bursts into tears after groom surprises her with pug puppy in a creative way
Keriann couldn't hold back her tears after her groom Stephen surprised her with pug puppy on their wedding day.
The couple tied the knot at St. Patrick's church in Dumbarton, Scotland recently.
Keriann, a lifelong pug-lover, didn't expect that her husband was ready to give her the sweetest wedding gift at their reception in Luss, Scotland.
The surprise appeared to just be a rubber squeaky duck, but little did she know that Stephen had something else up his sleeve.
When the newly wedded couple were seated and enjoying their meals with their guests, Stephen suddenly stood up and gave Keriann a gift.
The bride was confused when she saw a rubber squeaky duck after unwrapping it.
"A duck? Seriously?" Keriann can be heard asking Stephen in the video published by Storyful Rights Management on YouTube.
The Scottish groom then told her: "See, if you point it at that fire exit."
Keriann giggled as she did what Stephen told her.
It turned out that Stephen had arranged for an unexpected guest to meet her bride.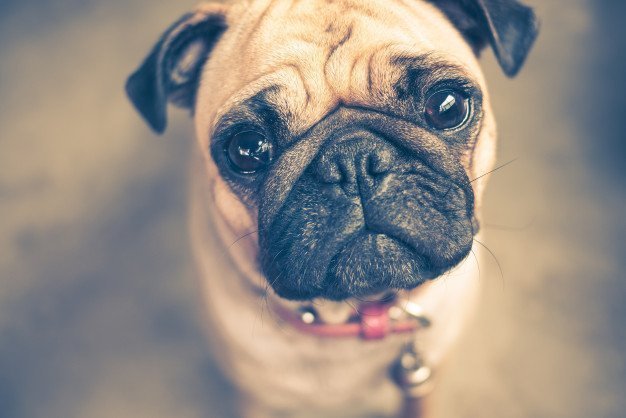 Source: Freepik
A dog breeder named Simon entered the room bringing a pug puppy, wrapped in a blanket.
Keriann was astounded. She covered her mouth in disbelief.
She told ABC News: "When I saw the pug, I couldn't quite believe it. I was overcome with emotion and a little overwhelmed."
The guests applauded as Keriann greeted the pug. She was in tears.
In the video, Stephen can be heard saying: "When we come back from honeymoon, this is our life."
Keriann affectionately cuddled the family's new addition in her arms.
"Due to my love for pugs, over the years, friends have indulged me with pictures, cushions, soft toys, salt shakers, etc," she said.
Stephen had planned the surprise for five months. Only Usher, his best man, and wedding videographer knew of his secret plan.
"To give Keri her perfect wedding day meant that there had to be a pug. There was no way I could let that pass," he told ABC News.
Please fill in your e-mail so we can share with you our top stories!