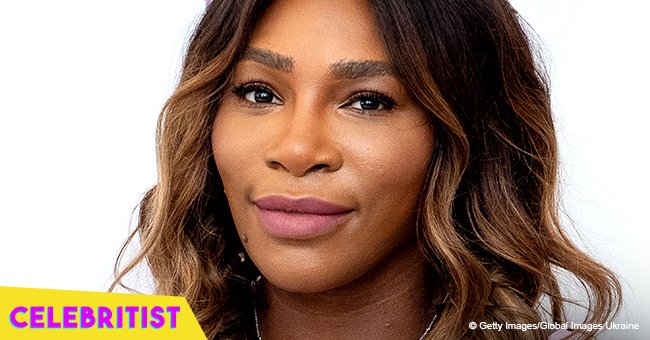 Serena Williams melts hearts with photo of daughter sleeping peacefully on mom's chest
The tennis star is getting ready for Wimbledon, but meanwhile, Serena has been spending time with her baby daughter, Alexis Olympia. Williams recently shared an adorable pic of her daughter sleeping on her chest, after admitting her struggles with motherhood.
Serena Williams' life in the past year has been a rollercoaster. The athlete went from being an invincible force on the tennis court to being a mom and putting her career on pause for almost a year, and even though she's trying to recover her position in the WTA, it has been a difficult task.
The 23-times Grand Slam winner had complications after childbirth that put her on the bed for the first six weeks of life of her daughter, Alexis Olympia. But Serena was able to overcome the worst, and after three months she was ready to start her training, win her pre-baby body back and get on the tennis court to keep on adding titles and trophies to her bag.
A few weeks ago, Serena had to retire from the French Open because of a pec injury, just when her performance was starting to get better after her big comeback to the tennis competitions earlier this year.
Williams is taking everything with a positive attitude because now that she has a baby and a husband, Alexis Ohanian, waiting for her at home, life couldn't get better. She recently shared an adorable pic of her daughter sleeping peacefully on her chest, melting fans' hearts with how cute is baby Olympia.
And while Serena is now enjoying the perks of motherhood and her daughter is now 9-months-old, she admitted to Harpers' Bazaar that not everything was a fairytale after the baby was born. Surprisingly, Serena suffered from post-partum depression, "Honestly, sometimes I still think I have to deal with it," she confessed.
"I think people need to talk about it more because it's almost like the fourth trimester, it's part of the pregnancy. I remember one day, I couldn't find Olympia's bottle, and I got so upset I started crying... because I wanted to be perfect for her."
Despite her early struggles, now Serena is back in the right place mentally and physically. The 36-years-old admitted that she considers herself a good mom, and now that Olympia is growing beautifully, she wants to have more kids, saying:
"Olympia needs a little sister, and then we can have a boy. I've only been around girls my whole life."
Serena is still ambitious and wants to earn her 24 Grand Slam win, which will leave her only one win away from breaking the record of the Australian tennis legend Margaret Court. She's set to appear on Wimbledon next month, and fans are hoping this time she'll show up ready to win everything.
Please fill in your e-mail so we can share with you our top stories!