Carmelo Anthony stops hearts with touching message to wife La La on her birthday
The Oklahoma City Thunder player took to Instagram to send a lovely message to his wife on her birthday. The couple is currently living separately, but there's no word on a divorce yet. They recently reunited to pay their respects to a murdered teen from the Bronx.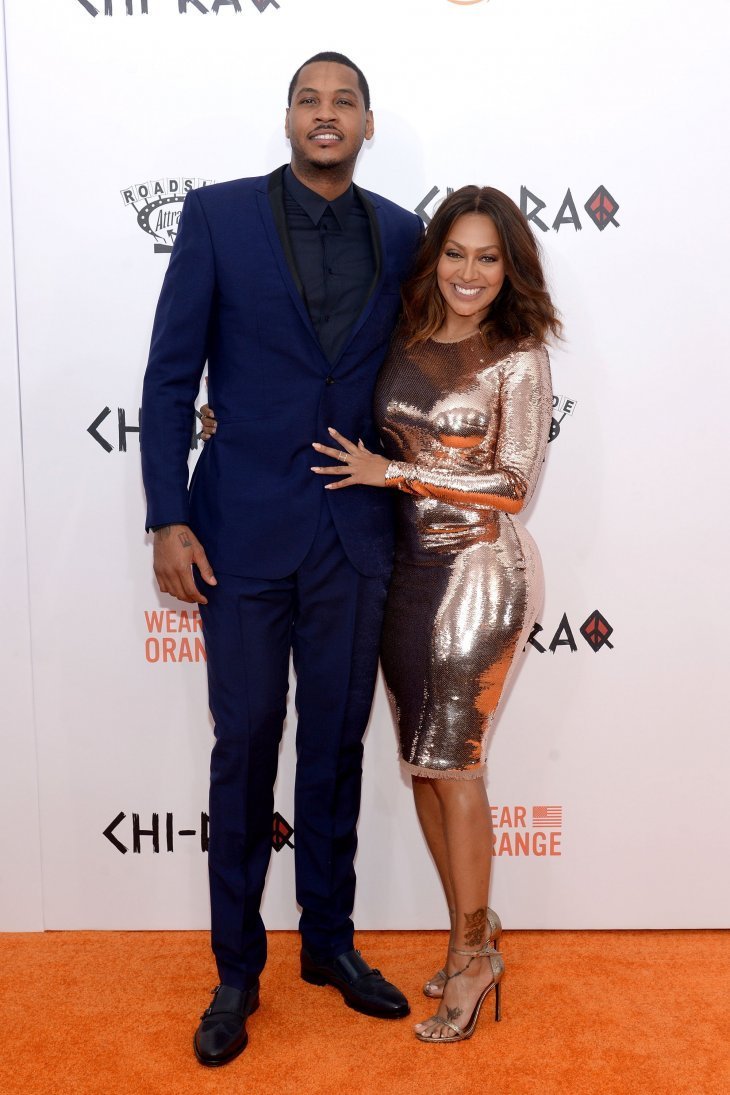 Carmelo and La La Anthony's relationship is a mystery for fans and the media. They've been married for eight years and together for thirteen, but last year, TMZ reported that they're not living together anymore, and after months of speculation, La La confirmed it.
However, she also confessed to Wendy Williams that she's not ready to file a divorce…yet. "You know marriages are tough, and you know that. We all know that. It's filled with ups and downs. We are just going through a time right now," she said.
Despite their differences, Carmelo has never stopped showing his love and support for La La on social media. On Valentine's Day he made sure to let the world know La La is still his wife with a lovely message, and yesterday he posted a touching message on Instagram for her birthday that melted fans' hearts.
The NBA player deactivated the comment section on the photo, which was probably for the best because now we can read his message for La La without any hating comments underneath. Carmelo wrote:
"It's very hard to put in words how special of a person you are. Your hard work, your perseverance, your commitment, your heart is something that I will always admire and cherish. The way you hold our family down is Remarkable." 
And added:
"I know you've been through a lot. Somethings people just would never understand. To have you by my side regardless of Good or Bad, through thick and thin is something I will never take advantage of. I can go on and on, but at the end of the day, to make a long story short, HAPPY BORN DAY!!! Love You."
The Anthonys' share an 11-years-old son, Kiyan, and according to the actress, he remains to be their priority, as they want to set an example for the boy. 
On La La's birthday, the now 35-years-old decided to spend her day making someone else happy, and she asked her husband to join her. The pair visited the family of Lesandro "Junior" Guzman-Feliz, the 15-years-old who was brutally stabbed to death by gang members out of a Bronx deli store last week.
La La revealed on Instagram that friends of the boy let her know through social media that he was a big fan of Carmelo, so she invited him along and together, they visited Guzman's home and took gifts for his mother and sister, including a portrait painting, and some signed jerseys and shoes.
"I can't imagine this type of pain and sadness. His family is strong and may God bless them forever. Seeing his family smile when we walked through that door is something I will never forget," the star wrote.
She also encouraged people to donate whatever they can to the family, assuring that she and Melo already did their part. "(& before it starts...we did more than bring jerseys and sneakers) just do what YOU can even if it's $1.. this family will be in my heart forever," she concluded.