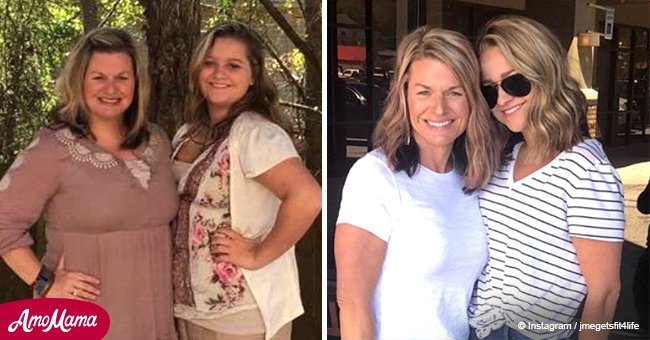 Popular workout program helped mother and daughter lose a combined 184 pounds
The mother-daughter duo showed remarkable progress in losing their excess weight while also finding time to bond with one another.
Jamie Allison and her daughter, Calista Jean Jones, began taking their Jazzercise classes first in January 2016. They have so far managed to lose a combined weight of 184 pounds.
According to Health, they are "hooked" to the form of dance ever since. On her Instagram account, Allison has shared the images of the mother-daughter duo's progress.
The social media account truly reflects the remarkable transformation that they have undergone over the past two years.
However, for the pair of them, the entire journey has been more than just a weight-loss adventure. It has also been a chance to bond and grow closer to one another.
Allison admitted that it was difficult for her watching her daughter struggle with weight-related issues in her teen years. So, going to Jazzercise has proved to be a special thing that the both of them could do together.
She told the online source, "We are a team, helping each other, making good food choices and keeping each other on point. Our bond is something special that I would never trade. I always wanted her to look up to me [and] now I feel like we both inspire each other."
Follow us on Twitter to learn more!
Allison also took to Instagram to share a photograph that showed two contrasting images of the mother-daughter duo put up together to compare their weights.
While one image showed the two of them posing when they were still overweight, the other one showed their toned and slim figure.
In the caption to her social media post, Allison suggested that one must take "pictures of your progress no matter what" because it is a great feeling watching you and your loved ones transform.
She also praised her daughter for achieving the amazing feat of reducing weight and wrote that she 'radiates beauty, strength, and grace.' She then added that 'becoming healthy together has been pure joy!'
Please fill in your e-mail so we can share with you our top stories!