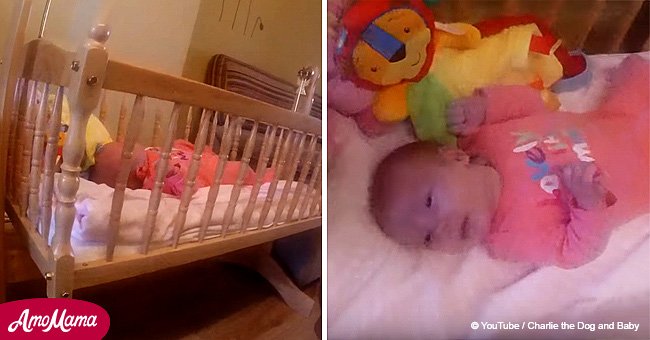 Baby has the best nanny ever and it's not even human
Since baby Laura was born, Charlie the beagle has been looking after her like a big brother.
These videos prove that dogs aren't just man's best friends, they are the best nanny as well.
Life was getting hectic after Daniel Drzewiecki and Julija Kolpakowa welcomed their daughter Laura in 2014.
Luckily, they received some assistance from their pet Charlie.
Just a month after Laura was born, Daniel started training Charlie to help with their baby girl.
The parents captured Charlie's fantastic babysitting skills in a series of YouTube videos.
Charlie has captured the hearts of the internet.
YouTube user m1uffi wrote: "Charlie is such a sweet dog. He loves the baby very much and is so intelligent!"
"Charley's always so sweet in the vids, this one's so adorable too," Sparkbomber added.
"It's so nice when the Baby Laura is smiling. Charlie, you are the best dog - Brother for Laura," commented 65water.
The proud father, who currently lives in Ireland with his family, hoped to bond the dog with Laura.
"I didn't want Charlie to feel jealous of the baby," Daniel told TODAY.
The training helped the dog's relationship with the girl. It also helped Daniel and Julija balance the duties that come with a baby.
Daniel said: "Having Charlie around is really helpful."
"He can do a lot of things but he also makes us laugh every day," he added.
Charlie is with his best friend through thick and thin no matter what happens.
As Josh Billings said: "A dog is the only thing on earth that loves you more than he loves himself."
Please fill in your e-mail so we can share with you our top stories!