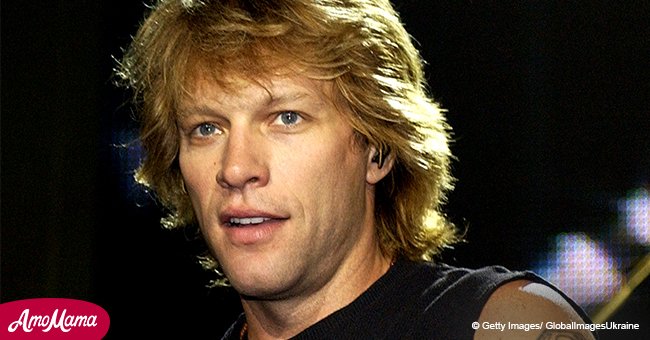 Jon Bon Jovi tried a new extreme sport in Jackson Hole
The rock star spent the weekend of June 23-24 in Jackson Hole, Wyoming, and took to social media to share pictures and videos of his latest extreme adventure in the skies, as he tried paragliding for the first time.
Bon Jovi was clearly having a blast as he soared some 10.500 feet above the ground. He can be seen sporting the widest smile while in the air, on his Instagram account.
In the first video he shared, the 56-year-old Rock & Roll Hall of Fame inductee can be seen taking off while someone behind the camera cheers for him. 'Go, Jon, go. Get'em on up there!' the voice can be heard saying.
The singer was soon cruising high above a beautiful landscape of green mountains with patches of snow, guided by the experienced local tandem pilot Mike Bickley, according to Buckrail.
Bon Jovi couldn't hide his excitement in a selfie taken by the professional flier with the help of a selfie stick. In the photo, the artist is wearing a blue jacket, jeans, gray sneakers, and sunglasses. He also wore a blue helmet and yellow gloves for safety. Read more on our Twitter account @amomama_usa
[Swipe right to see the second clip]
In a second video, taken from a greater distance, we can see Bon Jovi's neon yellow paraglider's canopy flying around Jackson Hole.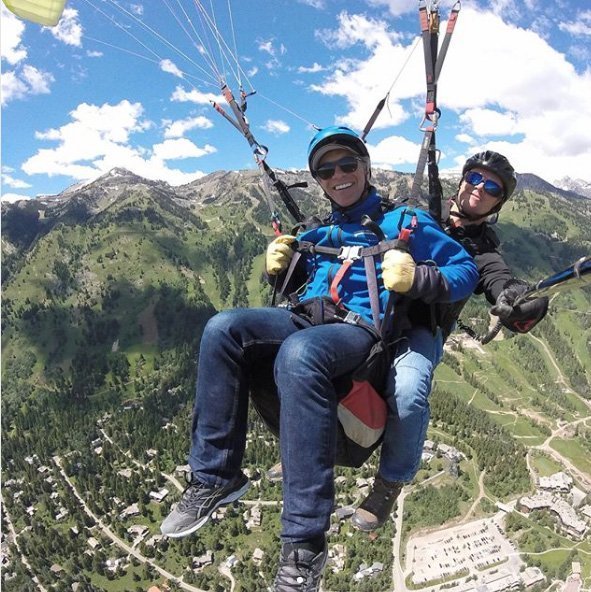 Image source: Instagram/Jonbonjovi
'Saturday in Jackson Hole. First jump 10,500 feet… then drink!' he captioned the post.
This must be another dream come true by the bandleader, who constantly references flying and heights in his song lyrics from his long career in music. He also is known to have a Superman's shield tattoed on his upper arm.
In 1986, Bon Jovi famously did a daredevil stunt for the music video of his namesake band's hit song Living on a Prayer, when he flew over the audience attached to a harness.
Please fill in your e-mail so we can share with you our top stories!