Alan Jackson's daughters made rare public appearance with famous dad
Most celebrities insist on keeping their children away from a life in the spotlight. But this country legend has taken a different approach.
Alan Jackson took to Instagram to share a family snapshot at the red carpet of Songwriters Hall of Fame event organized at New York Marriot Marquis.
The iconic country star posed alongside his wife, Denise, and his daughters in his usual flamboyant style donning a cowboy hat along with shirt and jeans.
Jackson's all three daughters - Mattie, Alexandra, and Dani - looked gorgeous in their sparkling dresses and gowns.
Of the three, Mattie is the eldest child of Alan and Denise. She was born on the same year that Alan earned his first number one country hit, I'd Love You All Over Again. In the following years, they welcomed Alexandra and Dani into their lives.
Celebrities often prefer to keep their children away from the spotlight, especially during their younger years. However, Alan and Denise have always been comfortable with their girls coming into the spotlight.
They have often entered several red carpet events with all of their daughters and allowed them to have a taste of a life in the limelight. For the Jacksons, red carpets, as well as other Hollywood events, have always been a family affair.
According to Classic Country Music, Alan has even gone so far as to feature his daughters in his own music video for Drive. The video became famous and earned a lot of adoration, ultimately earning it an award for Music Video of the Year at the 2003 ACM Awards.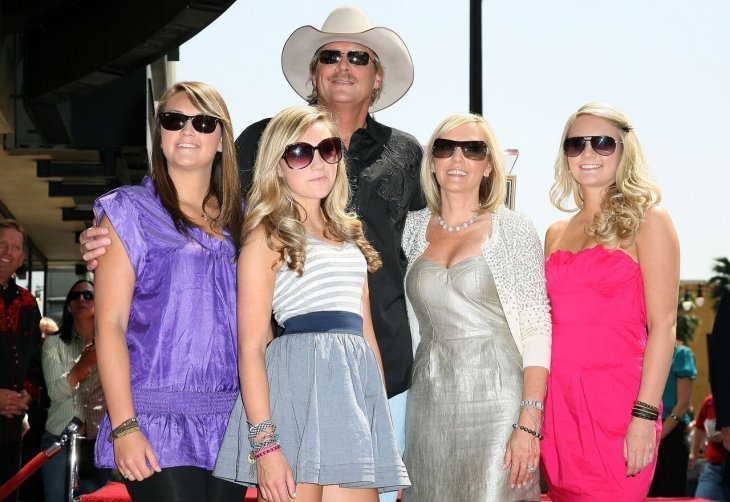 The girls were also present during a 2010 event where Alan was honored with an induction into the Hollywood Walk of Fame. They also accompanied their father during his induction into Country Music Hall of Fame in 2017.
Their latest appearance in an all grown up avatar came on June 14 as Alan celebrated his induction into the Songwriter's Hall of Fame.