Couple hide pregnancy for 9 months, then show up at family's door with newborn baby (video)
Ben and Hannah Hinders decided to keep the pregnancy a secret. Then, they showed up to family visits with a newborn in tow.
In December 2016, the couple, who live in Honolulu, Hawaii, filmed a funny video capturing their families' reactions when they showed up on doorsteps toting a baby girl.
Ben and Hannah welcomed Ivy Elizabeth on September 2, 2016. No one knew about the little girl because they had kept the pregnancy a secret.
The couple decided it would be fun to astound everyone with the news during a trip in December 2016.
The video shows their families' shocked reactions when they finally reveal Ivy in their arms.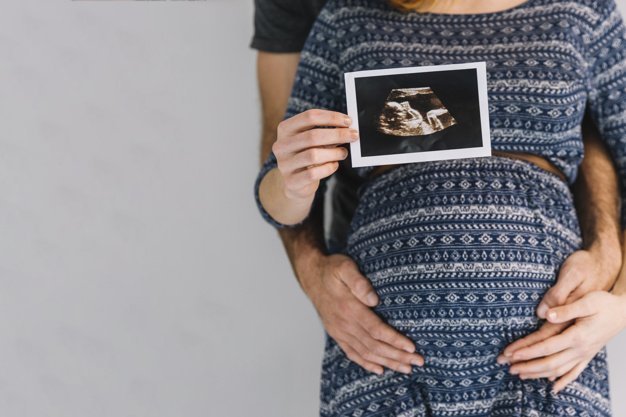 "We brought you a granddaughter! We thought you needed one," Hannah can be heard saying in the video.
Follow us on Twitter @amomama_usa.
The couple's fathers exclaimed: "No? What!"
A sister was seen putting her hands to her mouth in shock and cried.
"This is your first niece," Hannah told her. "We told you we were going to bring you something."
One family member completely dropped her jaw when she saw Ben and Hannah bring in their new baby girl.
In another part of the video, an elderly woman said in shock: "You had a baby? Wait a minute."
"This is your grandchild!" Hannah told her.
"What in the world," the grandmother said again, holding the baby. "You guys, somebody explains this to me."
Then, one friend, who had assumed Hannah and Ben adopted the child, said: "You hid your pregnancy? Oh my gosh."
"We wanted to surprise you guys," Hannah replied.
In an interview with Today, Ben revealed that keeping Hannah's pregnancy a secret was quite tricky.
"It was not easy," he said. "My wife was a champ of the whole process, that's for sure."
Speaking about filming their families' reactions, Ben stated that it was Hannah's idea.
"My wife had the idea of, 'Wouldn't it be crazy if we had a kid and didn't tell anybody and then just showed up on their doorstep?'" Hinders said. "Everybody was like, 'You're insane.'"
The couple limited their social media posts after finding out Hannah was pregnant.