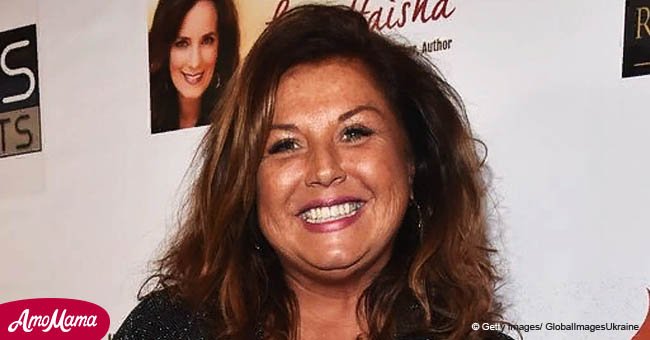 Abby Lee Miller appeared confident about potential 8th season of reality series
'Dance Moms' star Abby Lee Miller believes the show will be reinstated in the near future
Abbey Lee Miller, the star of the reality television series Dance Moms sent 'happy birthday' wishes to dancers Lilliana Ketchman and Elliana Walmsley by sharing a photo of them on Instagram.
The dance-instructor captioned the post: "Happy Birthday to you two!!! [Lilly K] & [Elliana Walmsley] Do those coats still fit? There is a Rumor about Season 8 - We might be headed someplace cold!"
The message has raised hopes among the fans that there will be a new season of the popular show, which was canceled in 2017 by Lifetime.
The cancelation followed Miller's conviction for fiscal fraud in May 2017, after which Miller was sentenced to one year and a day in a Federal prison.
"OMG PLEASEEEEEE MAKE SEASON 8 PLSSS AND ALSO BRING MADDIE AND KENZIE BACK. I BEGGGGG UUUUUU!!!! PLS LIK THIS IF U WANT SEASON 8-"
Miller was released from prison in March 2018 and was transferred to a Long Beach, California halfway house.
In April 2018 she was hospitalized for severe back pain nearly and died during emergency spinal cord surgery.
Miller was then diagnosed with Burkitt lymphoma. The disease is a type of cancer that affects the immune system. It is known to be the fastest growing human tumor and can be fatal if left untreated.
Miller is currently in her third round of chemotherapy to fight her cancer and has told fans she might lose her hair.
Originally, the Dance Moms show was suspended, but later Lifetime announced that the suspension was permanent and the show would not be renewed.
The star's statement on Instagram seems to some fans to be no more than wishful thinking, while others embrace the idea enthusiastically.
Miller will be facing an arduous battle to recover her health. Miller was never married and has no children but she has received wholehearted support from her fans and friends.
Please fill in your e-mail so we can share with you our top stories!