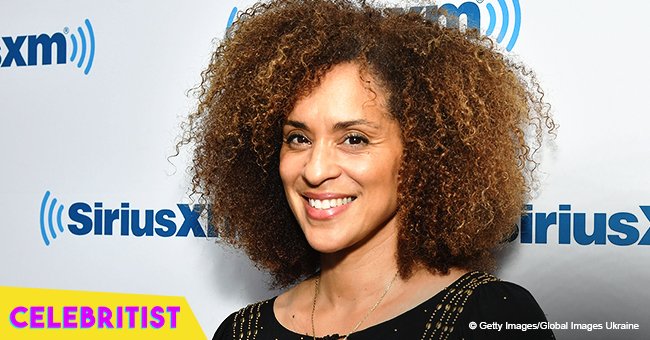 Remember Hillary Banks from 'Fresh Prince of Bel-Air'? Her biracial kids are all grown up

Hillary Banks was well-known as the spoiled rich kid on "The Fresh Prince of Bel-Air", who cared more about her physical appearance rather than pretty much anything else. Thankfully, Karyn Parsons, the person responsible for bringing the character to life, is nothing like her '90s role.
Since her successful portrayal of Hillary Banks, she has been happily married to her husband Alexandre Rockwell, and the couple shares two grown up children. Now that her biracial kids are grown up, they have been taking the entertainment industry by storm.
Ever since "The Fresh Prince of Bel-Air" ended, Karyn has shunned the spotlight and fame. She focused on her family after marrying Rockwell in 2003, and giving birth to her children Lana and Nico. Trying to catch her on any award show or red carpet premiere at that was like trying to spot a needle in a haystack.
Other than being a devoted mother, she also launched her "Sweet Blackberry Foundation", which tries to bring "little known stories of African American achievement to children everywhere".
Given that Alexandre is a film director and Karyn is a stellar actress, it comes with no surprise that her children are now following in their footsteps.
Lana is now a beautiful 15-year-old actress, who along with her brother Nico, starred in a 2013 film which their dad directed and co-stared in called "Little Feet". She has also starred in the films "Pete Small is Dead" and "That is Circling All Round the Sun".
While their children are still young, fans of Rockwell and Parsons could expect a lot more coming from Lana and Nico especially now that they are growing up and getting a hang of the entertainment world. Who knows what these two will achieve once they take charge of their acting careers.
Please fill in your e-mail so we can share with you our top stories!