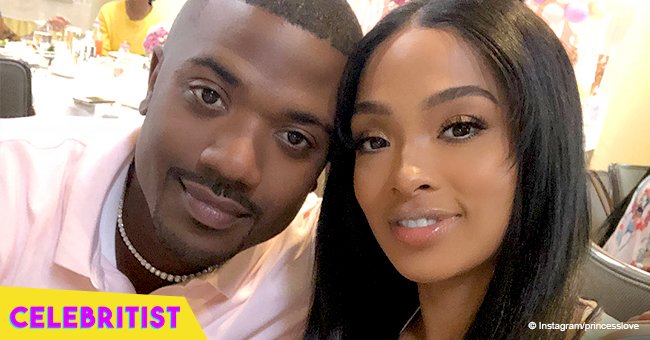 Ray J and Princess Love's newborn daughter steals hearts with curly hair in recent picture
Melody is possibly the cutest baby on Instagram today after her mother shared a beautiful photo of them. Fans are having an OMG moment and it's easy to see why. The photo is priceless.
Ray-J and Princess Love's daughter Melody steals hearts once again as she flaunts her curly hair in a lovely photo with her mother. The adorable 1-year-old has just earned another round of OMG's from fans who were delighted by her latest photo. Here's a preview of what fans had to say.
"Cutest baby EVER.....OMG"
"Way too adorable"
"This picture...and your caption just made me cry happy tears Just Beautiful"
"It cant get no better than this all you can do now is guve her the world God is good."
"OMG she so cute"
"Omg that baby is pretty and so adorable!!"
Little Melody couldn't be cuter in the photo her mother shared. She tilts her head up to stare at her mother who stares back lovingly at her. Her face registers seriousness, as if she's studying the features of her beautiful mom who holds her close to her chest. Most of all, the cutest curly hair frames her cheeky face. Melody is indeed an "OMG" baby.
You could tell from the photo that Princess was relishing the moment, realizing how much love she has for her little one. Her caption says it all.
"Finally found the love I've been searching for all my life #unconditional"
It was only a month ago when Melody made her parents happy by being born into this world. After 24 hours of labor, she finally arrived, and their world has never been the same.
Her father was ecstatic experiencing her birth and even shared raw footages from that day in his latest music video he posted on Father's Day.
Meanwhile, Princess has been all about motherhood sharing photos of her time with Melody, watching her sleep, feeding her, and just staring at her. Melody has certainly become a huge part of her parents' world. Here are glimpses from her first month.
Please fill in your e-mail so we can share with you our top stories!