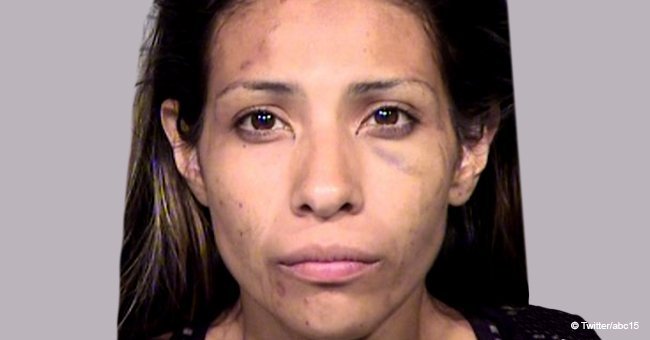 Parents arrested after 6 children found living in a truck in deplorable conditions

The parents of 6 neglected children were arrested in Arizona
Arizona Police rescued six children who were living out of a small pickup truck in a north Phoenix restaurant parking lot, reported Kgun9.com.
On the morning of the 24th of June 2018, Police was called to investigate a small truck which had been reported stolen and had been spotted in a parking lot at Metrocenter Mall.
The responding officers were shocked to find six children ranging in age from 11 months to 7 years old sleeping in and around the stolen truck.
The officers said the children were "half-clothed, with no shoes and/or clean diapers." The children were "very dirty," and it appeared as if they hadn't been bathed "in a while"
The conditions of the truck, which turned out to be stolen out of Phoenix, were appalling, a police spokesman said, and the vehicle was impounded after officials removed the trash.
The children's mother, 27-year-old Priscilla Barrera was taken into custody by the police and charged with child abuse.
Barrera was examined and was found not to be under the influence of drugs or alcohol.
The children were later placed under the protection by the Arizona Department of Child Safety where they will remain until the case against their parents is resolved.
Joshua Watson, 24, who is the father of the 6 children, was also arrested on child abuse charges and will be answering to multiple outstanding warrants.
Watson, who was found in possession of methamphetamine and cocaine and admitted to driving the stolen truck, is also facing six separate accusations of neglect and child abuse.
His companion Barrera, who is facing six counts of child abuse, was released on her own recognizance. Her next court date is set for July 9 in Maricopa County Superior Court in Arizona.
Please fill in your e-mail so we can share with you our top stories!