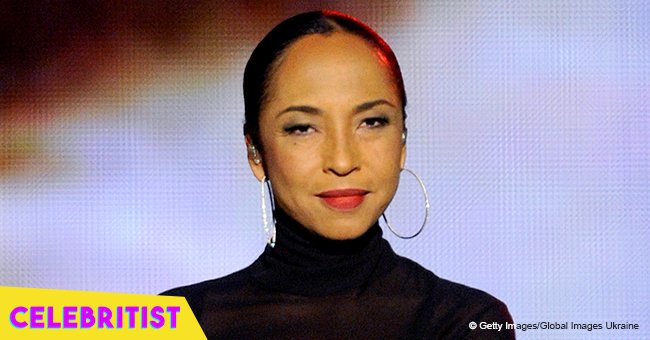 Sade's transgender son flaunts bare chest after breast removal surgery
The singer's son revealed a number of years ago that he is transgender and later started his transition from female to male via hormone and surgical treatments.
Sade's son, Izaak Theo, recently took to social media and posted a photo showing his bare chest and a beard that he is incredibly proud of growing. He started transitioning to a man over a year ago and looks happy with his new self.
Sade is well-known for her timeless soulful music that she has been creating for over two decades now. She is also known for her beauty and reclusive life that has made her fans yearn for more of their favorite music maker.
While she and her 21-year-old son are similar in many aspects, their choice of lifestyle couldn't be more different.
Sade's British born transgender son, Izaak Theo - formerly known as her daughter, Mickailia "Ila" Adu - lives his life on Front Street, with no regrets.
A few years ago, he shocked the world when he declared that he was transitioning to a man. What was more shocking was the fact that he always rocked girly clothes before and looked as feminine as the next 20-year-old.
After he shared his news publicly, Adu didn't waste time in starting to make changes, and the rapid transition shocked his fans.
Fast forward to present day, Izaak is finally becoming the man he has wanted to be after starting his transition journey over a year ago. He posted a long tribute to himself and the people that have supported him along the way.
"A year and a half ago today I was given my first shot of Testosterone. Looking back at old photos of myself pre T shows me how far I've come and How happy I've become since starting my medical transition 18 months ago to this day. Thank you for all the support from my friends and family who've helped me every step of the way, LOVE YOU MY Gs. I didn't post on Transgender Day of Visibility so love to all my trans lions and lionesses for having the courage to be yourselves every day."
Although Sade has never publicly spoken about her son's transitioning, Izaak's post insinuates that he has his mother's support.
He recently posted the photo showing his bare, chest that is now flat, and even hairy. This just a few months after having undergone surgery to remove his breasts completely. He also rocked a beard and a moustache.
Please fill in your e-mail so we can share with you our top stories!