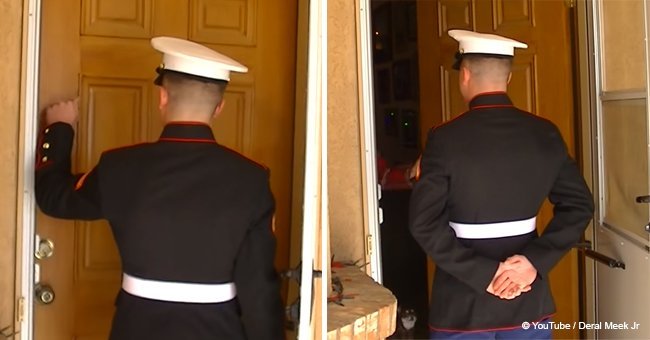 Marine surprises mom on Xmas morning and her brilliant reaction goes viral
A mother received the best Christmas gift ever when her son returned home to celebrate the yuletide season with her. The tear-jerking moment was captured on video.
In the YouTube clip shared by Deral Meek Jr, a young marine in full uniform can be seen walking toward a house, knocking on the front door. He waited patiently. When his mother opened the door, she entirely loses it.
The mother was overcome with emotion. The look of delight, surprise, and happiness on her face was worth more than a thousand words to him.
"Oh my God!" the mother can be heard screaming at the top of her lungs.
She immediately wrapped him up in her arms and gave him a warm embrace. The marine also gave her a big hug in return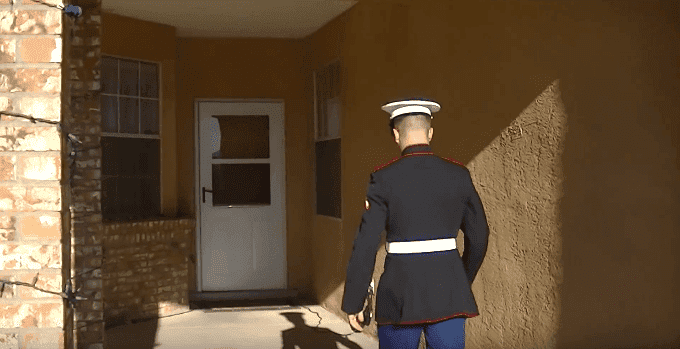 Source: YouTube / Deral Meek Jr
Follow us on Twitter @amomama_usa.
Since this video was posted to YouTube on May 4, 2014, it has been viewed more than 3.5 million times, with more than 33,000 YouTubers hitting the Like button.
The heartwarming footage, which titled 'Marine surprises mom for Christmas,' also drew more than 1000 comments.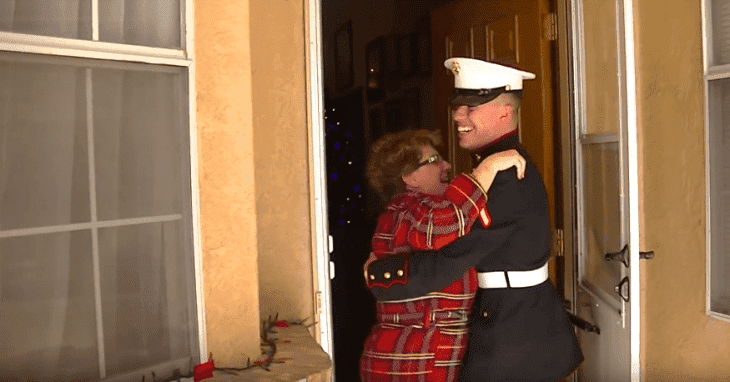 Source: YouTube / Deral Meek Jr
Jeffery Smith wrote: 'He knows how to make that mom happy. Look at his smile before and after she answers the door. LOL. He knows he is making that mom's day.'
'God bless you, and God bless your family thanks for all your support protecting our country!!!!' commented Lupe Rios.
'I'm just gonna throw this out there.... why do people dislike this? Someone serving their country coming home and seeing their family is probably the best feeling in the entire world! Thank you for serving our country,' quipped Tony Uveino.
Gameplays also shared his thoughts, commenting: 'Im not from the USA but I have utter respect for these gentlemen brave enough to serve their country. Y'all should always be proud. May GOD bless you all.'
Please fill in your e-mail so we can share with you our top stories!