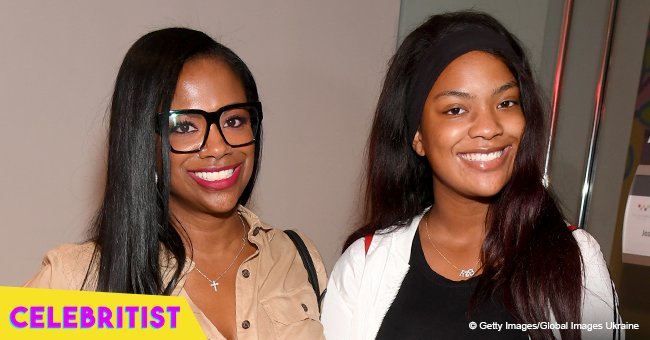 Kandi Burruss' daughter shows off drastic weight loss in recent picture
Riley Burruss has been working overtime in the gym after hiring a personal trainer to achieve her fitness goals. The 15-year-old's fitness regimen has been working extremely well, and you will never believe how much weight she has lost.
Now that Riley's personal trainer has shared her progress on social media, he shares that the young lady was not always enthusiastic about working out, but she ended up motivating herself to do it anyway. Their work out sessions have not been easy, and the both of them had to endure some fuss, crying, and heightened emotions. The "King of Fitness" even shared that at one point, his client passed out due to her tiredness.
However, through it all, the fitness trainer is proud of how Riley pushed through everything and lost a whopping 52 pounds. Losing weight is not an easy feat, and for the young teenager to lose 50 pounds is something to be proud of.
"52 pounds later and I swear @rileyburruss is a whole new young woman. All of our sessions have not always been good. We've went through all the fussing, crying, catching attitudes, and even down to her passing the hell out but still managing to lose over 50 POUNDS! I just wanna say Congrats Congrats Congrats on your new body new confidence new opportunities & everything else that's about to happen in your life. "
Prior to her workouts, Riley weighed 220 pounds. Now that she has been working hard at the gym, her weight has gone down to 168 pounds. Her new and healthier physique has made her look a lot more like her mom Kandi, as they both share a striking resemblance.
As if her weightloss journey was not impressive enough, Riley was rewarded for being the only "youngster" to make the "Results Banner" at their gym.
"Oh and congrats on being the ONLY youngster at the gym to make the new Result Banner"
Riley Burruss was born on August 22, 2002, to Kandi Burruss and her then-boyfriend Russell Spencer.
Please fill in your e-mail so we can share with you our top stories!