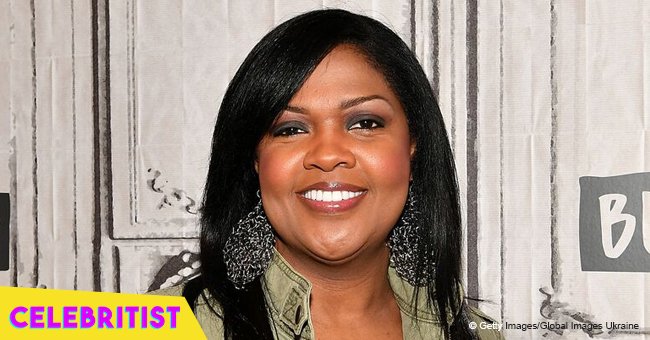 CeCe Winans' son is all grown up and looks exactly like his dad in pic
CeCe Winans shared a sweet photo of her son, who has helped her career blossom into what it is now.
The proud mother shared a photo of her and her son Alvin Love III while working hard at the studio. In the photograph, her son looks extremely like his father, Alvin Love II, whom CeCe has been married to since 1984.
A good 29 years ago, CeCe moved to Nashville. Prior to her move, the gospel singer used to sing in her family of musicians, even forming a duo with her brother BeBe.
This year, the powerful singer was nominated for two Grammys, with the help of her newest family collaborator, her son, Alvin Love III.
Her son is responsible for producing and co-writing her latest album called "Let Them Fall In Love", which has earned two nominations including "Best Gospel Album".
The album souns like a mix of R&B and Motown sounds of the '60s, and it was Love's idea for his mother to go on a more old-school approach to her music. It took some time to convince her, but she eventually agreed. During an interview with Tennessean, she shared:
"It was weird for me to say, 'OK, I really have to do everything he tells me to do,' as the mom. But it wasn't hard … I knew that he knew my voice just as well as I knew my voice. And that's one of the things, I think he came in ahead of all of the other producers I've worked with, because he really knows me, and he's been there for most of my musical years."
While she allowed his son to touch on the album, she insisted on the title "Let Them Fall In Love".
"I want people to hear these songs, and I want them to connect with falling in love with (God). I am totally convinced that when we receive God's love, and we learn to love him back, that's when we will really learn how to love one another."
Please fill in your e-mail so we can share with you our top stories!