Portia de Rossi opens up on rumors about divorce from Ellen DeGeneres
The two stars have been in a same-sex marriage for ten years and in their opinion, they are finally treated like any other celebrity couple in the gossip media, which has disseminated rumors about their divorce.
For 45-year-old Portia de Rossi and 60-year-old Ellen DeGeneres, being accepted as a legitimate married couple by the mainstream doesn't mean to be free from gossip, and that's a bittersweet reality for de Rossi, as she told Us Weekly.
In the wake of much speculation about the status of their relationship, de Rossi and DeGeneres made their first public appearance together in a while for the launch party of de Rossi's new art company General Public x Restoration Public.
The Ally McBeal star talked to the news outlet and for the first time in public, she addressed the rumors surrounding her relationship with the TV host.  Read more on our Twitter account @amomama_usa
'The divorce rumors came and then we really knew the perceptions had changed.   "I'm not kidding. I know it sounds ridiculous, but when that started happening, I thought, "Oh, now we're finally accepted,"' said de Rossi.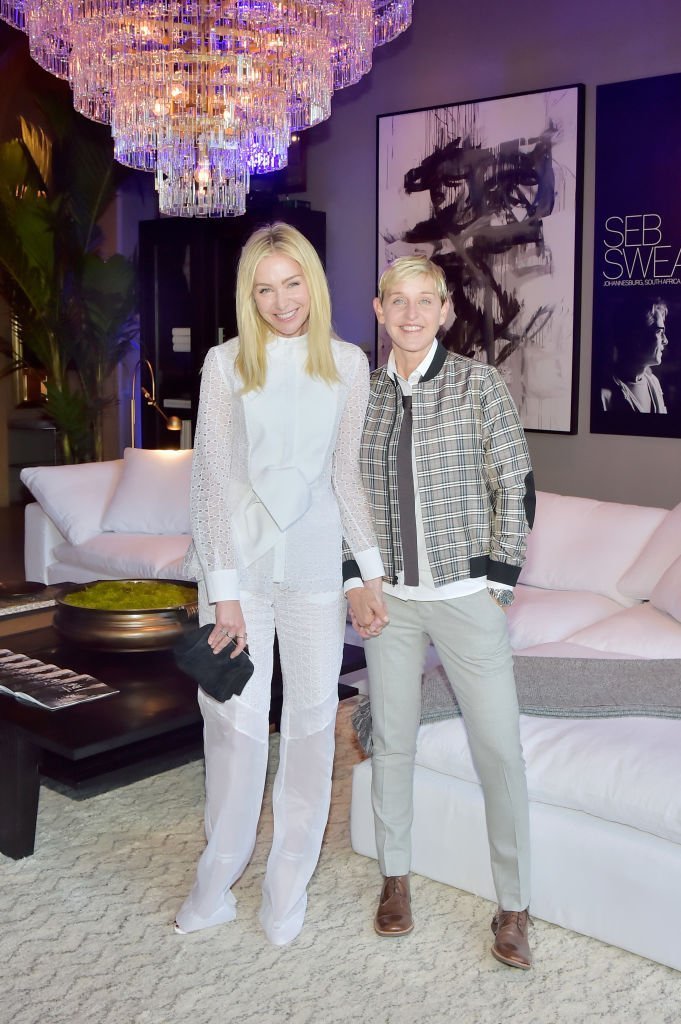 'We get the same [expletive] as every celebrity couple. I thought, "Wow, this is great that I'm pregnant, not pregnant, divorced, not divorced, whatever. That means there is an acceptance for this,"' she added.
But besides acknowledging the doubtful honor of been another celebrity couple under the heavy scrutiny of the tabloids, the two women have chosen to ignore everything that is said about them as much as they can.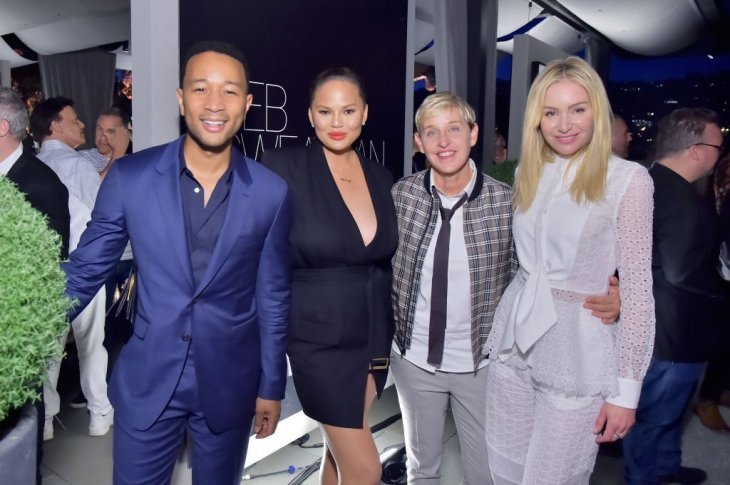 DeGeneres was at the event supporting her wife in her latest entrepreneurship, proving their relationship is still strong as they arrive at a decade together. De Rossi recently did something very romantic that also points out to this.
Back in January, de Rossi surprised her wife on her birthday with the launch of The Ellen DeGeneres Wildlife Fund, the perfect way to celebrate DeGeneres' turning 60.
'I thought this was a big birthday, 60, and she's not going to do her talk show forever, and I want her to be able to look forward to retiring, to know that there was something [outside] the entertainment industry that she could sink her teeth into,' she said.