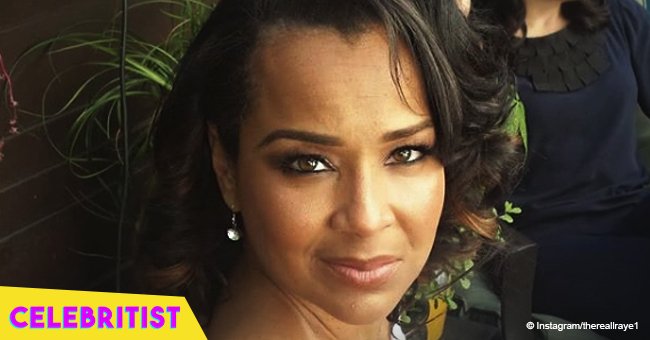 Lisa Raye, 51, stuns in figure-hugging white skirt & top in recent photo

Lisa Raye McCoy is known for rocking white clothes all year round, and she stunned in yet another gorgeous white skirt and top ensemble in a recent Instagram photo.
When AlwaysAList.com editor Jawn Murray interviewed Lisa Ray back in 2010, she shared her fondness for the color white. Lisa is known for sporting nothing but white, which she has been doing for years.
"It's not a method to the madness. It's not because it's religion. It's because one day on the weekend I went out-of-town and realized I had all white outfits and they looked so crisp and clean. I said can I do this for a week, a month, a year? It's been eight or nine years now. I feel like an angel."
However, after a few years, the Chicago native revealed the deeper meaning behind her love for all things white. During her youth, her dad was murdered by his girlfriend and her brother.
"I had a revelation. It was like, oh, I remember, when my father passed, my mother was very adamant wearing a black outfit and she was very adamant about me going with her to pick this black outfit and I didn't want to. I think I had completely shut down at that time anyway. And I was like, 'I wonder if that has everything to do with why I went totally to the right and I wear nothing but white now.'"
Lisa's dad was late David Ray McCoy, who was a prominent Chicago millionaire. He amassed his fortune through owning several hotels and nightclubs. He was shot in the back seat of his Cadillac in November 1988.
Meanwhile, his daughter LisaRaye turned out to become a successful American actress, model, business woman, and fashion designer.
Her latest white outfit featured a long sleeveless midi dress, and a white visor. While she looked gorgeous in the photo, what was even more interesting was the caption that went along with it. The actress advertised ABC's latest show called "The Proposal", and it's apparently all about finding love. She goes on to say that she is "looking for love".
It comes with no surprise that she is looking for love, especially since McCoy has not been married since getting divorced to her second husband Michael Misick in 2008. She was previously married to Tony Martin from 1992 to 1994.
Please fill in your e-mail so we can share with you our top stories!