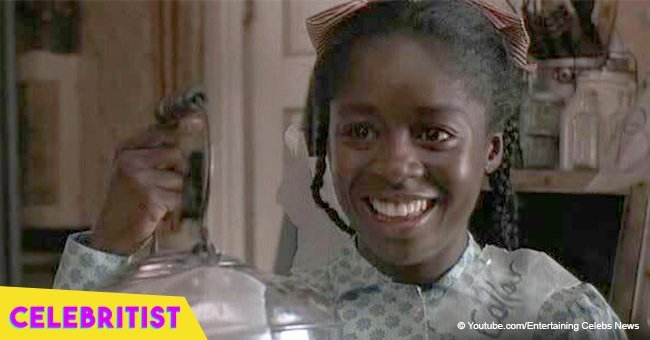 'The Color Purple's Nettie once married famous director & their daughter is all grown up in pic
The actress, film director, author, and songwriter has a daughter from her marriage to a popular music director, and the young girl is already in her 20's now.
Akosua Busia and John Singleton tied the knot in October 1996. Just a few months later, in April 1997, they welcomed their only child, a daughter named Hadar Busia-Singleton.
21 years later, Hadar has also dabbled in the entertainment industry as a child, appearing in Tears Of The Sun when she was just 6 years old.
Recently, Busia took to Instagram to share a photo of herself with Hadar, and the beautiful young woman was happily pretending to kiss her mother's cheek as they embraced.
In the image, both woman are ensconced in a piece of white cloth, and Busia grinned delightedly at the camera as her daughter leaned in with a pout.
They appeared to be outside, enjoying some sunshine.
"Happy Mama Me! I have the best of daughter's I had the best of mother's My cup overflows with all the love I have received and all the love I have to give #Happy #Me #Abundant#Free!!!...#mothersday," she captioned the post.
In fact, Busia regularly shares photos of herself and her precious daughter to her social media. The young woman looks elegant in her mother's photos, and shows them enjoying plenty of outings and adventures together.
Busia was born in Ghana to the former prime minister, Kofi Abrefa Busia. He had been prime minister for three years in 1966 when she was born. Her family is of the Wenchi Royal Family.
Busia's family highly valued a quality education, so when she completed her schooling she was sent overseas to study at Oxford University, the same place her father earned his qualification.
She started acting during her teenage years, and is most known for her role in The Color Purple. She also appeared in Tears Of The Sun with her daughter.
As part of her career in the entertainment industry, she co-wrote the song Moon Blue with Stevie Wonder for his album A Time To Love.
After her marriage to Singleton fell apart after just a year, she raised their daughter alone.
Please fill in your e-mail so we can share with you our top stories!