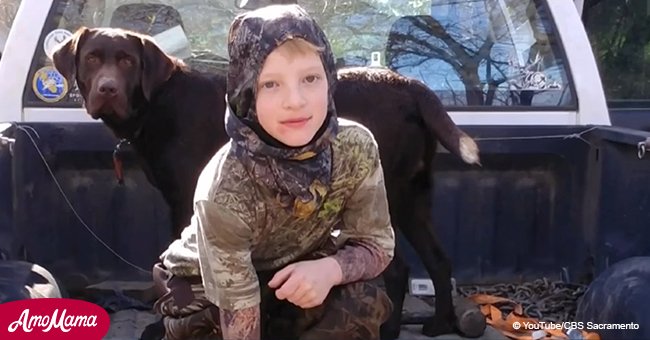 Boy, 9, hailed a hero after saving his family from a burning house
This young boy had been at home with his mother and three siblings when he went outside just in time to notice that the house was actually on fire.
9-year-old Luke from Marysville, California, has been hailed a hero after he managed to get his mother and 3 younger siblings out of their house after he discovered that the porch and side of the building had gone up in flames.
As reported by CBS Sacramento, when Luke went outside, he noticed the flames licking up the side of the building, and rushed back into the house to make sure everyone else got out in time.
His 5-year-old brother and two infant siblings were also in the house with his mother at the time. Two of the children are foster children. Luke quickly grabbed his infant sister as he shouted for everyone to get out, and his mother carried the other two out.
In between carrying his sister out, Luke also managed to call 911 to get the emergency services on the scene.
The house was rented to Luke's mother by her uncle, Butch Gregory, who had high praises for his great-nephew for his quick thinking action.
"If it wasn't for him, it wouldn't have turned out as well as it did," Gregory said.
Tony Cuppoletti with Marysville Fire also praised the young boy for saving his family.
Gregory asked Luke how he had known what to do, and was surprised by the boy's response.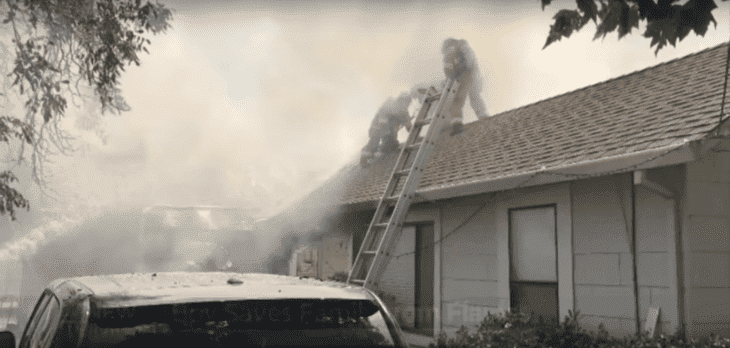 Source: YouTube/CBS Sacramento
"I asked him how he knew what to do, and he said that's what they taught him in 1st grade — to take the little ones out and go in the opposite way of the fire," Gregory explained.
While the family had to leave everything behind as they escaped the fire, their belongings are easily replaced. Gregory even said that the first thing he would get Luke would be literally anything the boy requested.
The cause of the fire is not yet known, and is under investigation by the authorities. In the meantime, Luke, his mother, and his siblings, are staying with family.
Please fill in your e-mail so we can share with you our top stories!