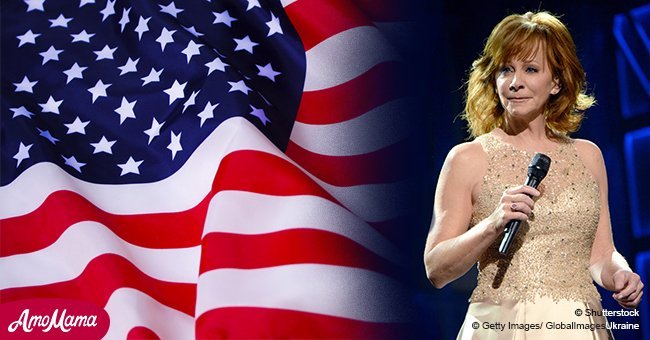 Let's remember Reba McEntire's powerful 4th of July performance
In a rousing 4th of July performance from the country icon Reba McEntire, the spirit of American patriotism truly came alive at the nation's Capitol.
A video uploaded to YouTube showed McEntire taking the center stage while performing some of her favorite songs about America.
During the 2010 celebration of the Independence Day at the annual A Capitol Fourth event, McEntire impressed the amassed attendees as well as the viewers across America with her spectacular performance showcasing her patriotism and the love for the country.
The legendary singing star performed the emotionally moving song amid a gorgeous display of fireworks in the background.
Follow us on Twitter to learn more!
"The real honor is getting the chance to be here with you in front of the nation's capital on the Fourth of July and getting to sing the music I love so much," Reba said, addressing the crowd.
She further added that she was going to sing two of her favorite songs about America in the honor of the great holiday.
As McEntire began hitting the seemingly impossible notes, giving millions of viewers goosebumps, fireworks began to crackle softly across the sky. The subtle explosions sprinkling out in a myriad of colors lit up the night sky in every direction.
McEntire opened her performance with her amazing, Southern-styled rendition of America the Beautiful. The audience cheered her on and enjoyed the performance throughout the end.
Her second song of choice was God Bless America, which was another spectacular hit among the audience and they swayed to the moving lyrics throughout her entire performance.
The throwback video from 2010 Independence Day is still fondly remembered and watched by many. The video has so far been viewed over 11,000 times.
Please fill in your e-mail so we can share with you our top stories!