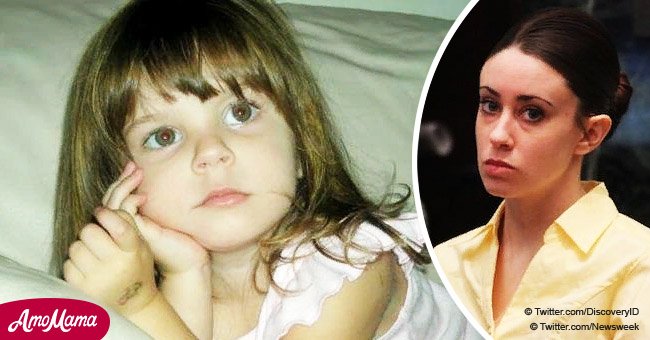 People: Mom acquitted of murdering 2-year-old no longer wears daughter's ashes around her neck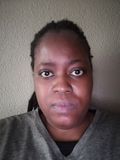 Ten years ago Caylee Anthony was found murdered in a bizarre case that saw her mother, Casey Anthony standing trial. Casey was eventually acquitted of the murder.
According to People, her mother, Cindy Anthony had a special gift for her daughter after the acquittal. Cindy gave Casey a necklace with a vial that held Caylee's ashes.
Casey, now-32, was acquitted of Caylee's murder in 2011. Her mother, Cindy, had matching necklaces made that contained the 2-year-old's ashes in two small vials.
During one of the reconciliations between mother and daughter, Cindy presented the necklace to Casey as a gift. At the time, Casey was living in South Florida with a pastor and his family.
For more on this story go to our Twitter account @amomama_usa. She attended a small church and kept photos of Caylee near her bed.
A friend of Casey's said at the time, "Casey told me it was the way the Anthony women would be together forever." Since then, things have changed.
In addition to not wearing the necklace, Caylee's mother has also distanced herself from her family and has tried to move on from her daughter's death and the murder accusations.
The same source has revealed that Casey no longer wears the necklace containing her daughter's ashes. "Oh, I haven't seen it in years," the friend shared.
The insider explained that Casey wore it in 2012 and 2013, but hasn't seen since. The friend said the necklace had always stood out when Casey wore it.
Last year, she'd told the Associated Press that she didn't care what anyone thought of her. Casey added that she understood why people had the opinions they had about her and it was because of what was in the media.
A source close to Cindy shared that she still owned her identical necklace with the ashes. She also still wore it on occasion.
At the time of Caylee's murder, Casey, then-25, had faced 7 counts, including first-degree murder, aggravated child abuse, and misleading investigators. If she had been convicted, she would've faced the death penalty.
In 2008, Caylee's remains were found in a wooded area. The remains were identified through DNA testing, comparing a sample from the remains to a sample known to be from Caylee.
The little girl's skull was found on December 11, 2008, a half-mile from her grandparent's home. This was where the girl and her mother lived before Caylee disappeared and was last seen in June 2008.
Please fill in your e-mail so we can share with you our top stories!