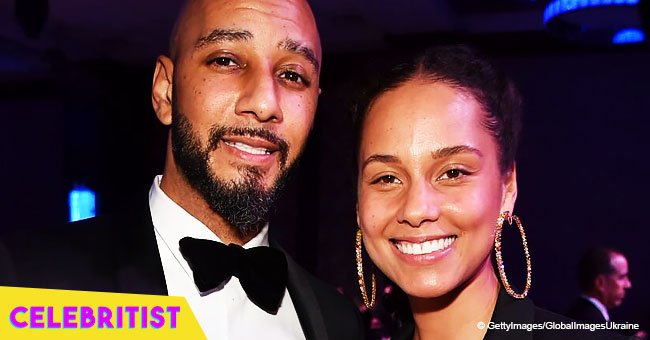 Alicia Keys shares picture with husband in matching outfits after being called a 'homewrecker'
The couple haven't had the easiest relationship over the years, but despite all the difficulties, they seem just as happily married today as the day they tied the knot.
Alicia Keys and Swizz Beatz - whose real name is Kasseem Dean - have been married since 2010. But the couple has known each other much longer than that, having first met when they were just teenagers.
Despite a rocky start, where Keys didn't think much of Dean's ostentatiousness as a 17-year-old, the couple have been going strong since 2008, and even have two children together.
Unfortunately, in 2008 Dean was still married to his ex-wife, Mashonda Tifrere. The result was that Keys is still in some circles considered to be a home wrecker.
The couple doesn't pay much attention to the whisperings of others, and still show each other just as much love on their social media accounts.
Keys recently took to her Instagram account to share a lovely photo of herself and Dean, wearing similar outfits.
She captioned the shot: "met my match" with two kissing emojis.
The couple were wearing matching loose shirts and sweat pants, with Keys' in black and blue, and Deans' outfit in orange, yellow, and blue. They were posing together in front of two desk lamps and a work of art.
Deans ultimately divorced Tifrere in 2008, and married Keys in July 2010. They welcomed their first child together, a son Egypt Daoud Dean, just a few months later in October.
Their second child, another son named Genesis Ali Dean, was born in December 2014.
While Egypt and Genesis are Keys' first two children, they are Deans' fourth and fifth respectively.
He has a son, Kasseem, with Tifrere, and two more children from other relationships.
Despite the drama that surrounded the start of their relationship, the couple seems to have left the past behind them, choosing to live the lives they have chosen for themselves regardless of what others may think of them.
Please fill in your e-mail so we can share with you our top stories!