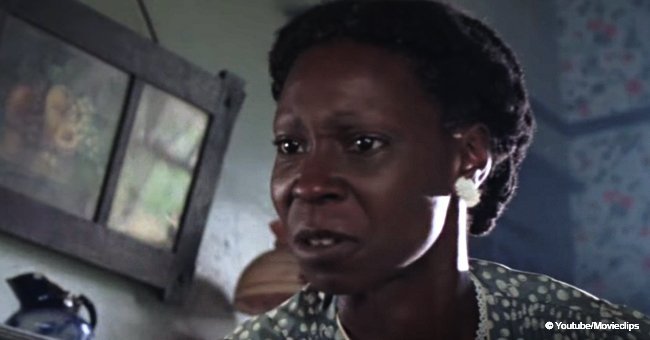 Remember Celie from 'The Color Purple'? She is all grown up and left acting because of colorism

Former actress Desreta Jackson, best known as Celie in The Color Purple, revealed that 'colorism' in Hollywood pushed her out of the entertainment industry.
The acting career that Jackson had in the mid-80s seem promising as she was one of the most loving members of Steven Spielberg's 1985 Oscar-nominated drama The Color Purple, wherein she worked next to Danny Glover, Whoopi Goldberg, and Oprah Winfrey.
During an interview that Jackson has with The Grio, she revealed several aspects of her life before and after playing Celie in the previously mentioned film. When she was nine years old, her pregnant mother took her to Los Angeles.
Unfortunately, the woman couldn't find a job, so the family was homeless for a year, living in the Skid Row section of downtown L.A.
After a while, Jackson started elementary school and acting classes, a life-changing decision. Only a few weeks later, she got the role in The Color Purple. Even though Spielberg, Winfrey, and Goldberg were recognized celebrities at that moment, Jackson didn't know them
Since she didn't have access to TV of anything related to the entertainment world, she saw them as 'good people who were co-workers.' One of the things that Jackson remembers is that Winfrey acted as her on-set mother, providing guidance during the film.
When she finished working on The Color Purple, she tried to land more acting gigs in Hollywood. However, her dark skin was an obstacle. Jackson revealed that she didn't even know she was dark-skinned as there wasn't a color issue in her head.
As soon as she got in Hollywood, she learned that there were dark-skinned blacks and light-skinned blacks and that there were roles for each group primarily based on their color.
Nowadays, Jackson is the CEO of her hair care line titled BlackSilk Products. She got the inspiration to do so from her daughter's hair, as the former actress wanted to style the child's hair without using damaging artificial chemicals.
Please fill in your e-mail so we can share with you our top stories!