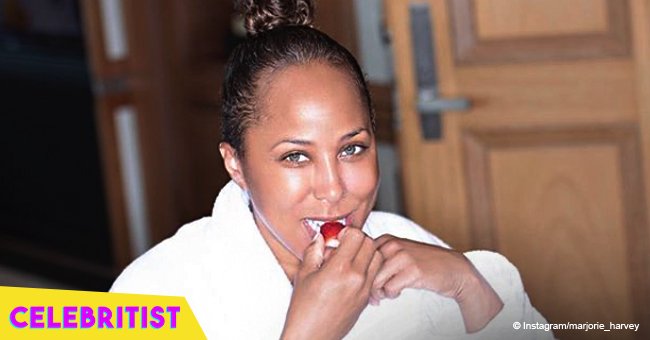 Marjorie Harvey melts hearts with picture of her dad and her little grandson
Marjorie Harvey dotes on a precious photo of her father and grandson amid news of another grandchild on the way and her father's amazing recovery.
Marjorie Harvey is a proud family woman in her recent post where her father is joined by her grandson. The wife of Steve Harvey who recently updated her followers of her dad's recovery is also expecting a new addition to her growing brood of grandchildren.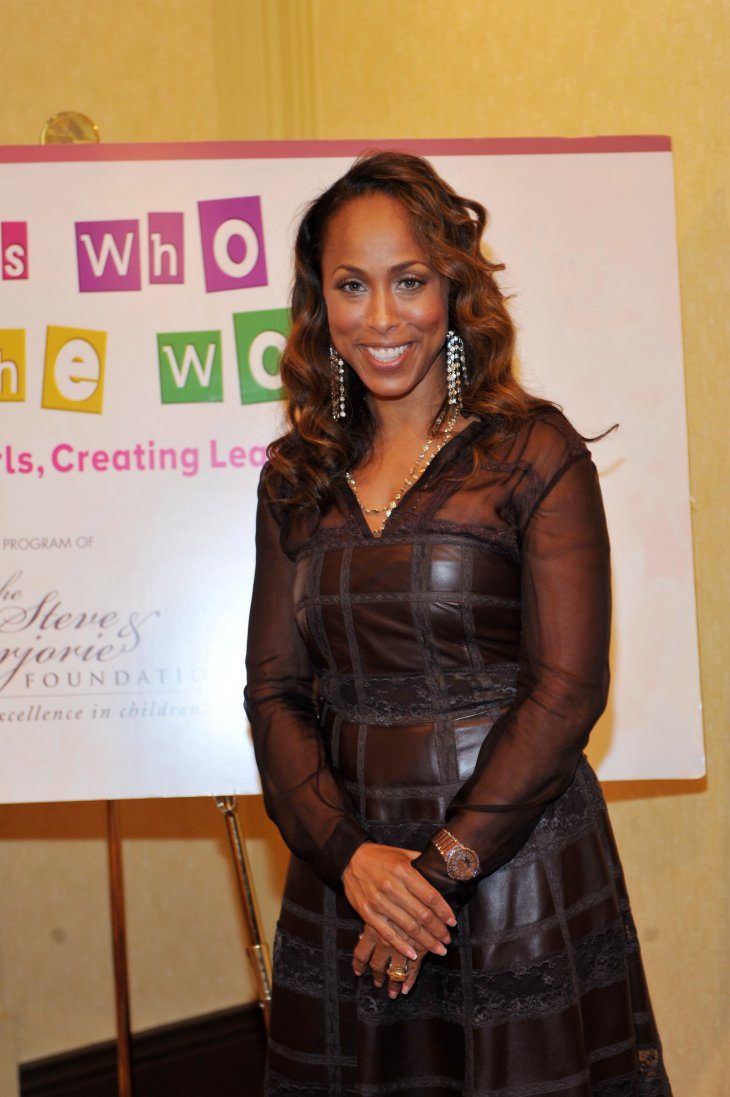 Source: Getty Images
'Daddy and Noah," the 53-year-old briefly wrote as she shared a sweet photo of two generations of men in her family. Her father whose name remains unknown sat behind his shirtless grandson, Noah, who seems used to spending time with his grandfather. Noah is the offspring of Marjorie's son Jason and his wife Amanda who are also parents to their daughter Rose. The couple are expecting another addition to their family soon as Marjorie recently revealed.
The excited grandmother took to her Instagram in April to announce that her son and wife are expecting another child. "Our family is growing…," she wrote, before adding,
"Jason and Amanda are preparing to welcome a new baby in September."
The mother-of-three and stepmother to Steve's four children also used the moment to reveal the baby's gender with a balloon-popping video. Holding on to a black balloon that read, 'He, She? Pop to see,' Marjorie built on the suspense and later popped the balloon to reveal a shower of blue confetti. Jumping for joy upon learning she was having another grandson, she rushed to kiss Noah who was standing by alongside his mother and sister. The upcoming baby boy will be Marjorie's fifth grandchild as she's also a proud grandmother to Elle and BJ.
It appears so much happiness is going around Marjorie's life as she also recently rejoiced over her father's progress in physical therapy. She shared a video of her old man taking bold steps with his therapist and exclaimed "God is good!" in her caption. She added,
"The physical therapist has my father walking so good. He hasn't walked this good in years. #praisereport #glorytogod"
It was just a while back when she fended off critics who criticized her for allowing her parents to stay living in her modest childhood home while she lived a luxurious life. She set things straight with a classy response.
"First off I take excellent care of my parents and would buy them any house of their dreams. However, my father is proud and absolutely loves the house that he built for his family and could not dream of living anywhere else. I would never insult my parents by telling them it's not good enough. It's the house that my brother and I were raised. Will always be a part of who I am. I'm grateful and proud of it. God blessed you."
That certainly merits Marjorie a round of applause for being a stand-up daughter.
Please fill in your e-mail so we can share with you our top stories!