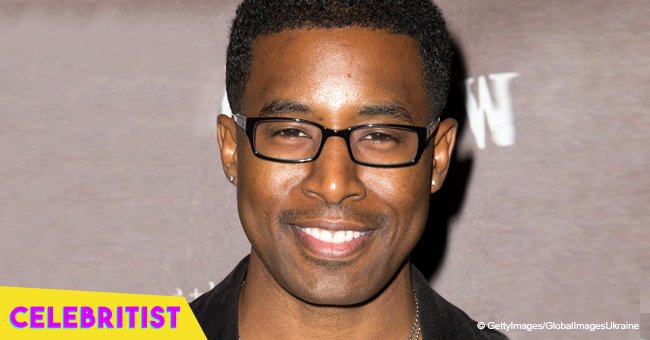 'The Haves & Have Nots' Gavin Houston melts hearts in pic getting intimate with mystery
Playing a gay role on the screen while being heterosexual is one of the most significant challenges for any actor, and Gavin Houston has done it amazingly. The "The Haves & Have Nots" actor keeps his private life away from the spotlight for the most part, but he's on a happy relationship.
Gavin Houston's performance as Jeffrey Harrington on the Oprah Winfrey Network primetime television soap opera, "The Haves and the Have Nots" has earned him not only the recognition of the public but also a broad fanbase across the LGBTQ+ community. His character, a closeted gay man that seeks his mother's approval, has resonated with thousands of the fans of the show.
However, Gavin himself is not part of the community, and he even confessed in an interview with Seat42F that the biggest challenge as an actor was trying to fit in the shoes of a gay man and face all the hate they get for their sexual orientation.
"The challenge I had was coming to the show playing a character completely different from me. I had my fears because it was all new for me, but I embraced it. Stepping in the shoes of this character definitely made me grow as an actor as well as opened my eyes to the pain and hurt people experience due to the ignorance."
Even though Houston is very private when it comes to his personal life, he's in a happy relationship with a gorgeous lady named Leigh Lower, who, according to her Instagram account, is a former bodybuilding bikini champion and Director of Sales at Captivate Network.
The couple has been together for three years, and the beautiful lady celebrated by sharing a cute pic with Gavin and writing in her caption:
"Happy 3 Year Anniversary to my love, my best friend, partner in crime... and, the one who knows all the buttons to push! It's been quite a journey thus far. A lot of love, laughter, forgiveness, working at it, being there for each other. Thanks for the care, support and teamwork and thanks for putting up with my dance moves. I love you, Gav. #thatsmile."
Last Christmas, the 40-years-old actor also shared a beautiful pic on Instagram wishing happy holidays to his fans posing next to Leigh and holding their cute dog in front of a Christmas tree.
Back in 2016, he tweeted for the first time about his girlfriend, mentioning he would follow her diet to be fit for his birthday.
A few months ago, Marvin shared another beautiful pic with his girl hugging him from behind, and even though he didn't write a caption, some of his fans left positive comments about how they make a beautiful couple, other, were surprised to find out Gavin is straight.
Houston recently finished shooting an appearance on "Grey's Anatomy," and it seems like more and more doors are opening for him in Hollywood thanks to his excellent work in "The Haves & Have Nots."
Is clear that Gavin and Leigh have a beautiful and loving relationship even if they prefer to keep it on the low, we wish them all the happiness.
Please fill in your e-mail so we can share with you our top stories!