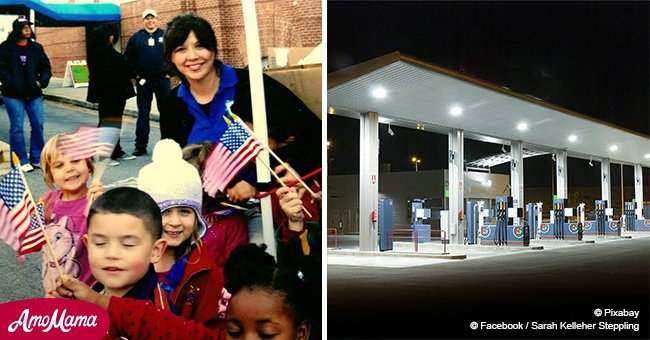 Man keeps gas station open all night to shelter mom with 4 kids stranded out in the cold
LaShea Colson and her children, and Sarah Kelleher found their 'angel,' Hitesh Patel, when they were stranded in the middle of nowhere on a cold night.
The owner of Saluda Truck Plaza opened the doors of his gas station for the families on February 15, 2016, reported Fox46 Charlotte.
A business owner in North Carolina offered help to stranded families by providing a haven for the night.
33-year-old Kelleher was on her way to Nashville, Tennessee, from Columbia, South Carolina, when the temperature dropped to 28 degrees and the rain began to freeze and accumulate on her windshield.
Read more on our Twitter account @amomama_usa.
She realized it was not safe for her to continue on the road. When she pulled off the next exit, she spun out and slid off the road.
However, she was glad she found a minivan in the grass and assumed the travelers had a similar experience. When she saw nobody in the car, she walked to a nearby gas station. She was the second person to walk into Saluda Truck Plaza owned by Patel. Colson was already there with her four children.
Kelleher said, "I was just sitting there crying because I was just really scared and panicky at the moment."
The two were glad to find a helpful man behind the counter who decided to keep the gas station open. He let the families spend the night in the lounge, bringing in cots for them to sleep, a television to keep them entertained, and a space heater to keep them warm.
Patel said he was reminded of his niece when he saw one of the girls. "I saw one of the girls. She looked like my niece. She lives in Lincolnton, North Carolina, so I said if that would be my sister or niece, then anybody can do it, so I said just leave it open."
Kelleher said she was grateful for Patel because she had nowhere to go. She added that she might have tried to get back on the road if it was not for the business owner.
Colson said Patel was "an angel" and that her children decorated thank-you notes as a way to show their gratitude for his kindness.
Please fill in your e-mail so we can share with you our top stories!