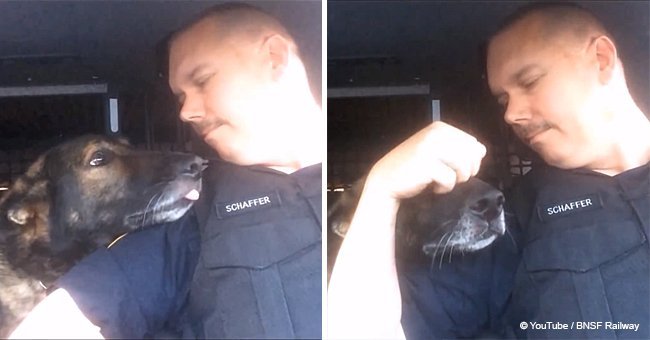 Police officer honors beloved K9 and best friend with emotional final radio call

Watch as BNSF Railway Police officer Bryan Schaffer radios in his final goodbye to Faust the K-9, who retired after eight years and one day on the job.
In this heartbreaking video, Faust, as usual, can be seen jumping into Schaffer's police car on the day of his retirement in 2017.
Senior Special Agent Schaffer had difficulty proceeding through this particular call. However, he knows that Faust deserves the very best.
Without realizing that day was different, Faust settles into the passenger's seat
Follow us on Twitter @amomama_usa.
Schaffer cuddles with the pooch. Meanwhile, Faust nestles his head on his partner's shoulder.
The police officer then gives him a few good scratches and head rubs as he listens to the emotional send-off.
"Faust has just completed his last shift as an explosive detection and police service K-9 after eight years and one day, and he is now officially retired. Faust, thank you for your service," the radio dispatcher stated.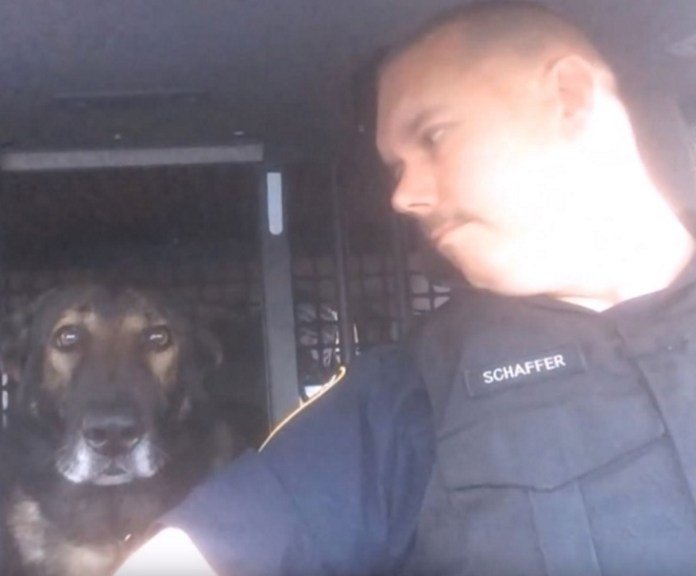 Source: YouTube / BNSF Railway
That moment was bittersweet and quite emotional for Schaffer.
He wrote on Facebook: "Faust, thank you for all the good you have done for the BNSF and other agencies – but mostly I thank you for getting us both home safe after every shift."
Though Faust and Schaffer weren't partners anymore, the pair weren't saying goodbye.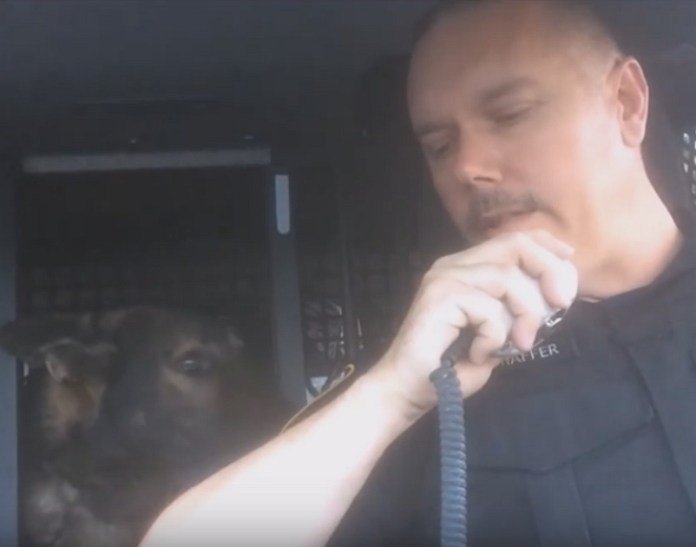 Source: YouTube / BNSF Railway
Schaffer officially adopted Faust as a permanent member of his family.
Now, Faust is living a happy life in Schaffer's home.
They have done many fun things together in the years since the dog has retired.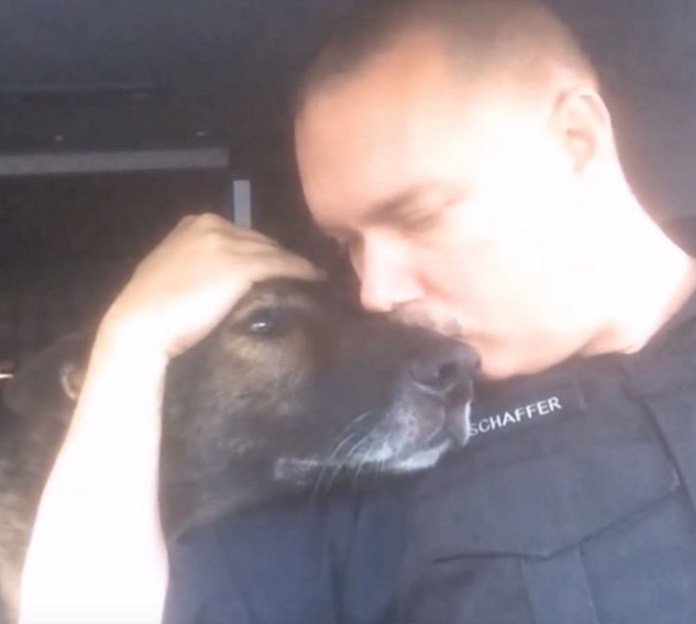 Source: YouTube / BNSF Railway
Faust saved many lives during his eight years as a K-9. The brave dog even won awards for his fantastic service.
In 2015, Faust and Schaffer won second place in obedience at the National Railway Police K9 Trials.
The talented dog also received the fifth place in explosive detection.
Please fill in your e-mail so we can share with you our top stories!